As the 2020 presidential election draws closer, it's more important than ever to understand the complex topics shaping the future of America.
To make sense of these unprecedented moments in politics and the people involved, bring together top voices with differing opinions to create healthy debate across the aisle.
Here are seven political pairings for your next event — featuring expert reporters, pundits, officials, and strategists. With fresh perspectives and mutual respect, they illuminate a full-picture view of the road ahead.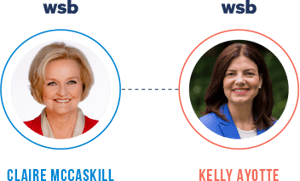 1. Claire McCaskill & Kelly Ayotte

Unafraid of unscripted conversations and unabashed in her opinions, Claire McCaskill provides straight-talking lessons on forging common ground — for real results, and real change. Kelly Ayotte, with her background in legislation and business, knows how to break through partisan gridlock to make government work for everyone.
Both former senators are widely-respected bipartisan leaders who are known for their influential voices in Congress. They provide clarity from across the aisle and insight into today's most pressing world events, and the risks and opportunities that lay ahead.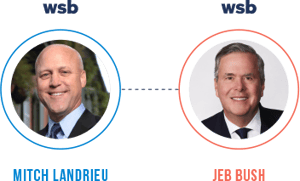 2. Mitch Landrieu & Jeb Bush

Mitch Landrieu, the former mayor who saw New Orleans through its darkest time, shares how he approached the city like a struggling business — focusing on ethical leadership and building trust. Jeb Bush, the former governor of Florida, is a unifying leader who brings civility to the discussion of bipartisan viewpoints.
Together, they share their experience on a range of issues facing the U.S. They bring perspectives from opposing political parties, but with an equal commitment to advancing prosperity, and delivering responsible leadership.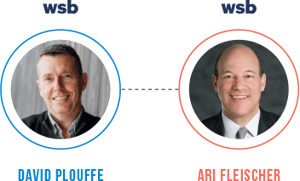 3. David Plouffe & Ari Fleischer

David Plouffe, former senior advisor to President Obama and the architect of his well-oiled campaign machine, has distinguished himself as a proven field general and idea generator. Ari Fleischer knows how to field the tough questions and control the conversation from his stint as press secretary for President Bush during the 9/11 terrorist attacks.
Drawing on their backgrounds in presidential campaigns and administrations, these veterans of political communication bring clarity and an insider perspective to the news of the day.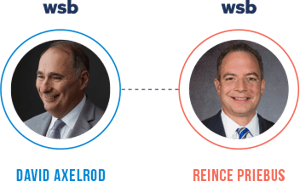 4. David Axelrod & Reince Priebus
Reince Priebus saw the GOP through a dramatic turnaround, and rose to a high position in the Trump administration. David Axelrod is a renowned political strategist. As senior advisor to President Obama, he was a key figure in shaping — and selling — the administration's agenda.
The duo provides a panoramic view of the current state of affairs in Washington, and offers a behind-closed-doors look at the inner workings of the White House.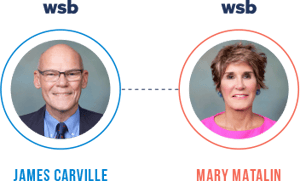 5. James Carville & Mary Matalin
Known for his shoot-from-the-hip, no-holds-barred political commentary, James Carville's timely and sharp insights are a fixture in U.S. politics. Mary Matalin spent her career in the trenches as a political strategist and advisor to conservative leaders. She provides her no-nonsense take on hot-button issues.
With 30 years of experience each in politics, this political couple combines their unique experiences to provide audiences with a stimulating, candid, and provocative conversation from both sides of the aisle.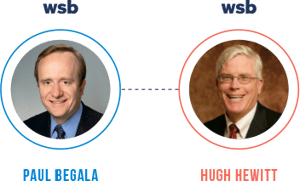 6. Paul Begala & Hugh Hewitt
A professor of law for over 20 years and Emmy Award-winning radio talk show host, Hugh Hewitt offers his trademark commentary and tackles the hard-hitting questions of our time. Paul Begala, a political strategist known for his commentary and work on presidential campaigns, brings a world of experience as he explores our nation's current and long-term political outlook.
As a pairing, they share their storied histories helping politicians in the White House, and deliver witty straight talk about the great divide in Washington.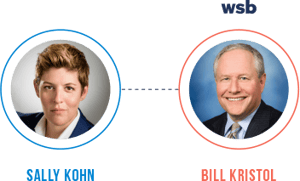 7. Sally Kohn & Bill Kristol
Founder and director of Defending Democracy Together, Bill Kristol draws on his experience in the Reagan and H.W. Bush administrations to offer an insider's perspective on all of the latest buzz. Sally Kohn, one of the leading progressive voices and columnists in America, illustrates how we can resolve the deep issues of our past and present — with a touch of humor and witty personality.
This pair lends a journalistic eye to current events, unmasking the current trends and weighing in on the fundamental issues affecting progress.
Looking for more political perspectives? See our Speaker Collections of Democrats and Republicans, or contact us here to talk more.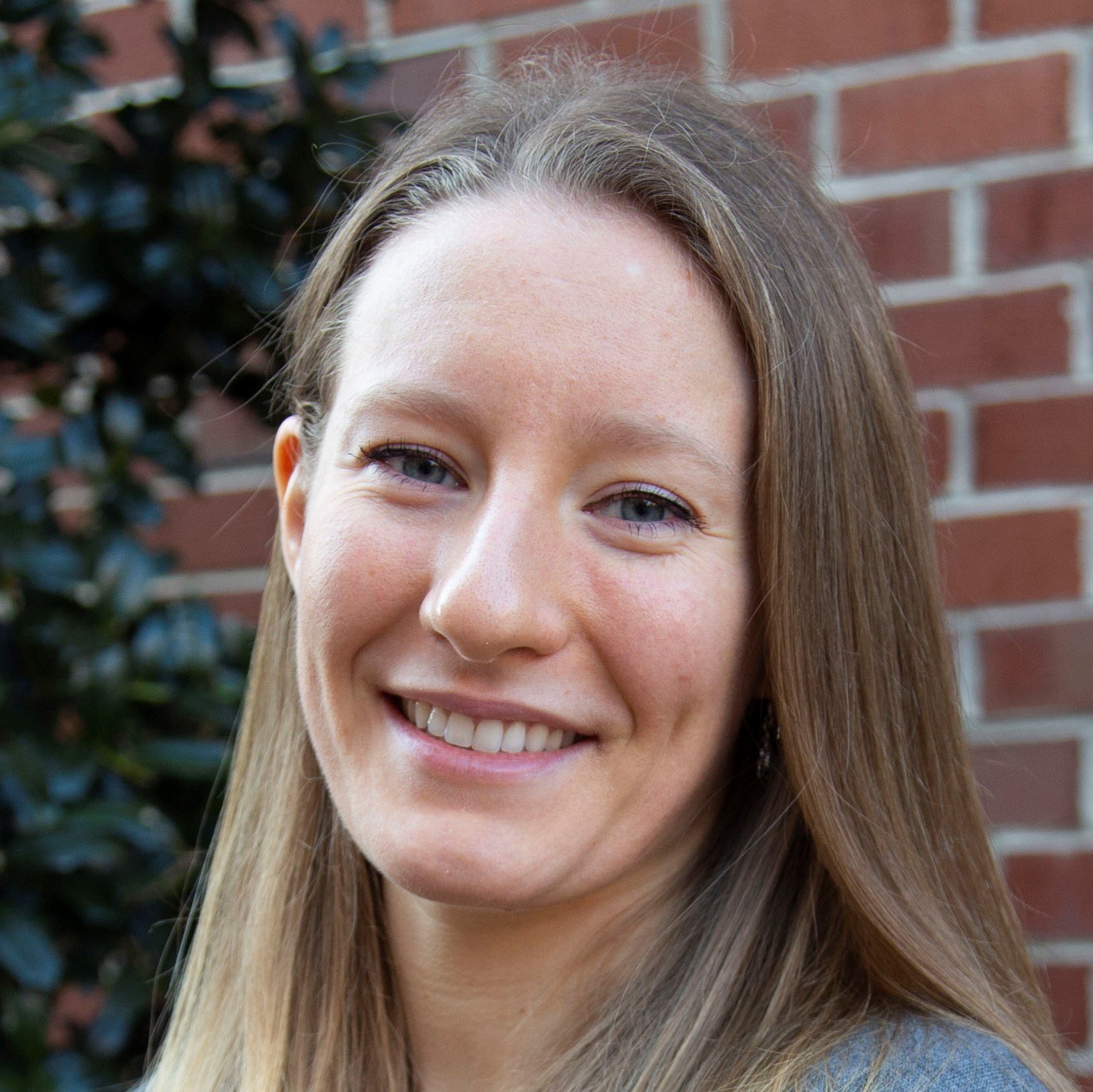 Megan Boley was a content marketing writer at WSB. When she's not wordsmithing, she can be found with her nose in a book or planning her next adventure.