Julia Landauer knows how to thrive in a male-dominated industry. Since making history as the first and youngest female champion in the Skip Barber Racing Series at age 14, she has amassed dozens of wins and continues to break barriers.
The NASCAR driver and two-time champion was the first woman to win a NASCAR Track Championship at Motor Mile Speedway in her division in 2015. Landauer was also the only female member of the highly selective NASCAR Next class of 2016-2017. She was also named to the 2017 Forbes 30 Under 30 list in the sports category.
Beyond her racing career, Landauer advocates for STEM education and women's empowerment. She energetically encourages audiences to dig deep, break the mold, lead their teams, and be their best.
We asked Landauer about lessons learned throughout her career. Here's what she had to say.
1. As a powerful and successful woman in a male-dominated field, what's your best advice for other women to help them succeed?
My mom, who is a professional working woman, told me in high school: "You'll never be given what you deserve, but you deserve whatever you can get." That has stayed with me, because women have a tendency to wait to be given permission, we're typically undervalued, and we can attract criticism for wanting to be ambitious and successful.
It's been helpful for me to assume I will have to ask and fight for whatever I feel I deserve, which has been an empowering mindset-shift. It also goes along with the idea that we have to be our own biggest cheerleaders and not rely on external validation.
I pass along the same advice to others.
I believe women can best fight for what they deserve by learning and owning their value, having concrete lists of their accomplishments and skills, and by actively asking for more money based on that. Conducting a thorough analysis of your budget, with current expenses and future expenses you plan on, is extremely helpful, too. Always root your ask in why you're an asset (and be comfortable knowing you're a valuable asset), don't make it personal, and learn what the men in similar positions are earning.

2. What lessons have you learned on your journey in the racing world and becoming a two-time champion?
Two really big lessons I've learned are:
Relationships are everything. Regularly tend to the relationships you've made and be energetic about making new ones, because no one is successful by themselves.
You can never over-prepare. Always do everything you can in training, learning, practicing, visualizing, learning, asking questions, etc.
In auto racing, preparation starts way before race day. It involves year-round training, watching video, visualization, strategizing with the team, and personal pump up.
One of the difficult things about racing is that there are so many moving variables. If the car is handling well and you're in the zone and no one crashes you out, it's a great day because the pieces are falling together and the driver just has to go out there and do their thing. If the car is off a little, if the team is struggling, if the driver makes a mistake on track, the driver and team have to be creative and on their toes about making a less-than-perfect situation as good as it can be.
When all the pieces fall together and you win, it's an intoxicating feeling that is so satisfying. They say racing has the highest highs and the lowest lows, and I think that's pretty accurate.

3. How did you become interested in the STEM field, and how do you leverage your degree to support your brand?
Auto racing is all about human-machine interactions, so just being a scrawny 10-year-old kid maneuvering around a machine sparked my interest in STEM fields (though I didn't realize it at the time). Throughout my schooling and advancements in racing, I realized that the more technically literate I was, the better feedback I could give about my car and the better I'd understand the physical concepts that surround racing, which improved my results.
Racing is physics at 200 mph. Vehicle dynamics, aerodynamics, lateral forces, etc. By understanding mechanically and physically how the car works, I'm able to give more precise feedback on what I need the car to do differently to my crew chief. I don't call the shots, that's the crew chief's job, but the more detailed and precise I am, the better of a change the crew chief can make and the better we do.
I've since become interested in continuing to bridge the gaps between modern technologies and racing. I also advocate for STEM education for young people and am a brand ambassador for the TechForce Foundation.
TechForce works with industry partners to educate students and parents on what careers in technical vocations can look like. These days, technicians in the transportation industry are highly trained and specialized. For students who work better with their hands and with building things, there's a lot to be said for looking to a technical vocation. Education is not one-size-fits-all, and as a brand ambassador, I help bring awareness to the subject and the organization.
Source: NASCAR Next Driver Julia Landauer from Julia Landauer on Vimeo.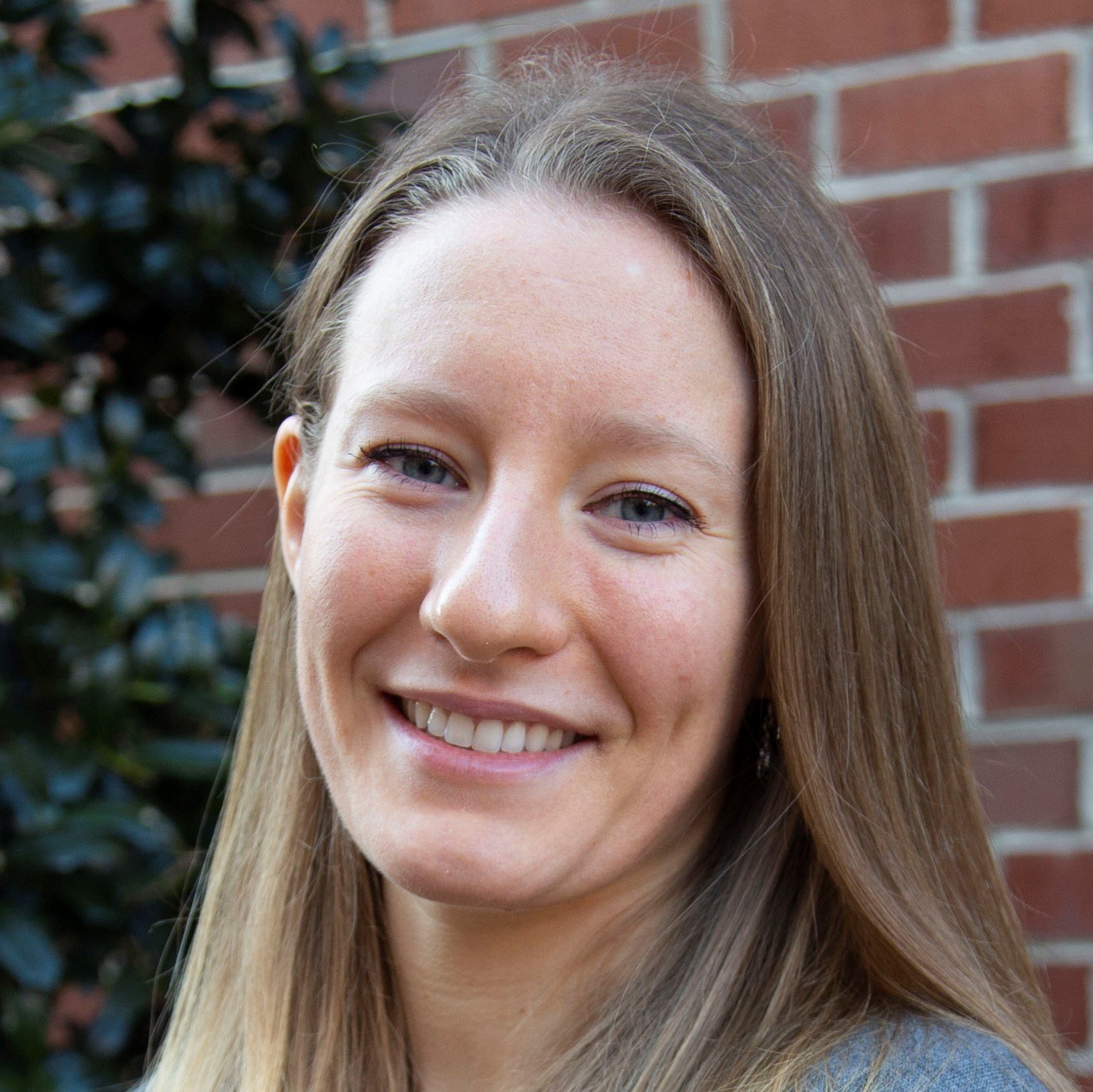 Megan Boley was a content marketing writer at WSB. When she's not wordsmithing, she can be found with her nose in a book or planning her next adventure.