B
ringing deep perspectives from their own experiences, retired Admirals Stavridis and McRaven discussed how the military has long played a role in helping both combat diseases of the past, as well as helping inform operational best practice during outbreaks – whether it was smallpox during the Revolutionary War or Spanish flu pandemic during WWI or even more recent humanitarian operations in Haiti. Currently, through the U.S.S. Comfort, the military is supporting relief efforts in New York, as well as operational national guard units activated in various states to deliver food, protective equipment, and other supplies to those in need.
We're including a few excerpts from the wide-ranging conversation below, expertly moderated by Bream, which covered topics such as: helping in our own communities, international alliances, supply chains, and the importance of leadership. View the entire conversation on WSB's YouTube channel.
Bream: I wanted to get started with something Admiral McRaven wrote. You put this [Coronavirus] into the context of hell week in becoming a Navy SEAL where you're pushed to your absolute limits. 'Nothing in our immediate future will be easy. The number of cases will rise. The losses will increase. The markets will stumble. But make no mistake about it, we will prevail, because the only thing more contagious than a virus is hope. We are all up to our necks in mud. It's time to start singing.' Admiral McRaven, how do you find hope in this moment?
Adm. McRaven: As a leader you have to make sure that the folks that work for you understand that there is always hope out there. We can get through this crisis. If we pull together, if we have a plan and we execute that plan, there is always hope. Today, when you look at the great scientists who are working on this, there's a lot of hope out there. I'm not worried that we will get through this. We will get through this.
Bream: Any advice to the civilians out there about structuring our time. Working from home or dealing with families and upheaval?
Adm. Stavridis: I'll start by quoting Bill McRaven, 'Make Your Bed.' In other words, organize your life. Take control of things that you can control. Have a schedule. I think that's particularly important with children. Figure out a way to serve somebody else during this time. If you have elderly neighbors, and you're young and strong, be the one who goes to the grocery store for them. Help your neighbors, help other families, figure out how to work together. You've heard the expression - corona kindness. I think that's part of the antidote.
Adm. McRaven: I think Jim nailed it. Routines are important. Find something to make your daily activity worthwhile. We have an opportunity to get together with the community online. These community relationships, these building of teams, whether it's families, coworkers, neighbors, is critical for us to all get through this. And this corona kindness is going to be essential.
Bream: So many people look up to you for your leadership, your example and all that you've been through. Are there those that you look to for inspiration and leadership?
Adm. McRaven: I've always told my junior officers; leaders can't have a bad day. You can't have a bad day as a leader. I don't care whether you're the leader of your family, whether you're the oldest sibling, whether you're the CEO of a company or whether you're an officer leading ten people or 10,000 people. The expectation is, as a leader, you come in, your head is held high, you have a plan, you inspire the troops and you pull them together in a way that is meaningful to accomplish the mission. If as a leader, you come in and you're whining or you're forlorn or you're having a bad day, let me tell you that that attitude will go like wildfire through the organization. You see that the good leaders make sure when they walk in the room, they're upbeat, they have a plan, they have inspired the troops, they have managed the plan well, and they execute the plan.
Bream: We hear so many people, in this moment, are growing to love the idea of made in America. Do you think there will be a change in how things are made or procured by the U.S.?
Adm. Stavridis: This is a constant discussion in American history. We're a blessed country of massive size and scale with huge oceans on either side and benign neighbors to the North and South. It is very tempting to say, we can grow it here. We can manufacture it here. We can construct it here. We've got all the protection in the world. Why don't we just kind of go it alone? It would be a mistake. And history tells us that, and I'll give you an example of it. It happened right about a hundred years ago in the middle of the Spanish influenza, coming off of WWI, the United States was very frustrated with the world, and we said, let's just bring everything back to the United States. There were trade barriers the Hawley-Smoot tariffs. That was the way we were going to protect American goods…
This is another example of one of those false choices for leaders. This is not a choice between isolationism and we just do everything here…There are smart positions you can take.
Bream: How do you as a leader refill yourself, regenerate yourself, get your own strength back, encourage yourself so that you have what you need to move forward?
Adm. McRaven: You must have a battle buddy, as we say in the military. What I would offer to people out there is you really can't go it alone. As a leader, you always must look confident. You always have to put your game face on right. But you also always need somebody, a close personal friend, a spouse, somebody that you can turn to, a colleague that you trust implicitly, and you know you can talk to them about the problems you're dealing with. And then use them as a springboard to go off and be a great leader.
Adm. Stavridis: I find solace and renewal of spirit in reading. Looking at others who have experienced very challenging times, finding inspiration, finding practical ideas. Look to history. You can find examples in reading both fiction and nonfiction that can inspire you and replenish.
I want to conclude by saying, it's hard. It's easy to be on this webinar and say, yeah, the business is tanking. Square your shoulders and get in there. It's hard and I recognize it's hard. All the things we're telling you are ways you can deal with it, but it is very hard and very challenging. I have deep respect for anybody in a leadership position today.
We at WSB encourage you to #stayresilient in the midst of COVID-19. Over the coming months, we will continue to provide additional content from our great speakers and experts in form of webinars, videos, blogs, and more to help you navigate the uncertainty. More resources:
Subscribe to WSB's YouTube Channel
For a customized list of speakers, contact WSB today: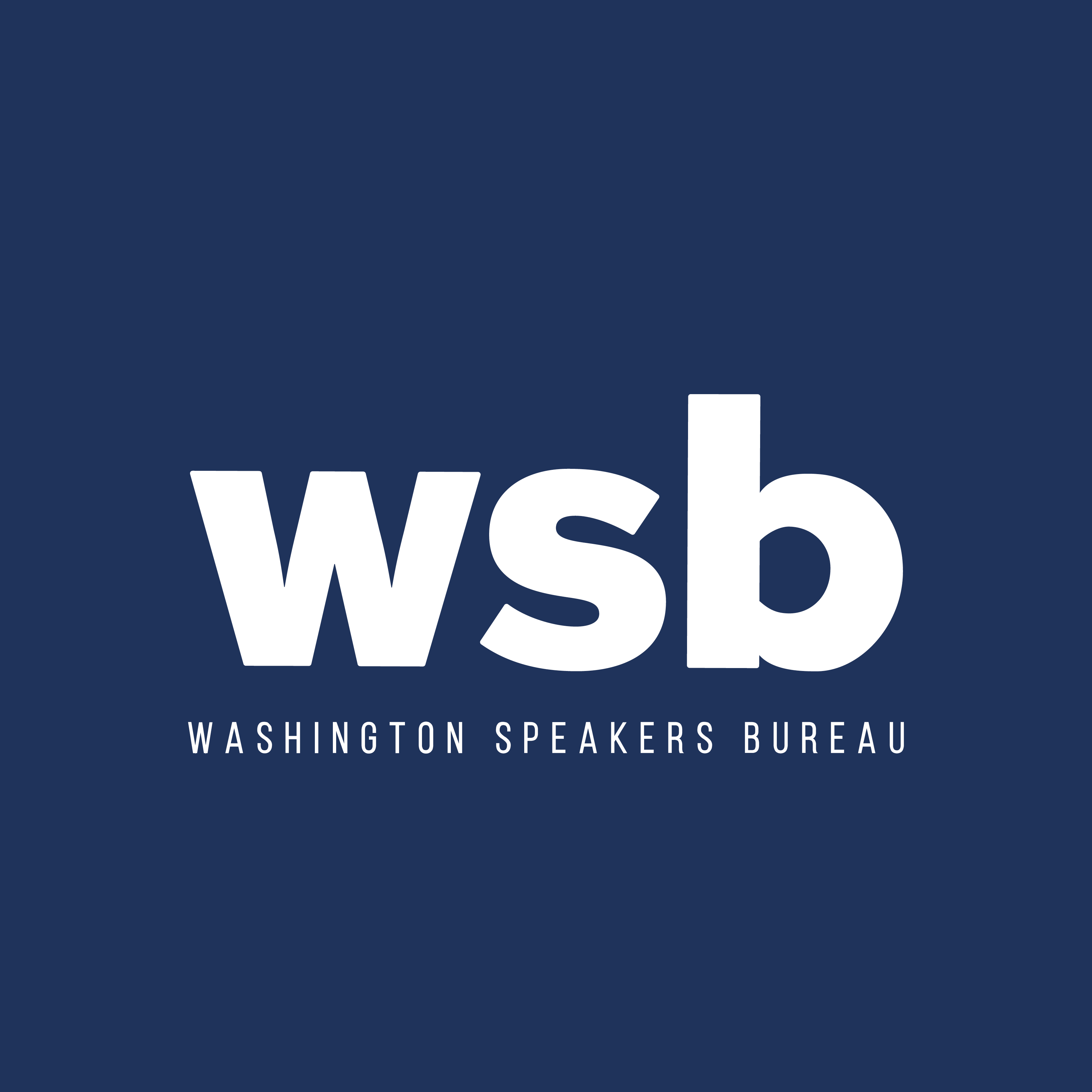 Allyson Musci and Michelle Kizer