Being a great leader isn't easy. The skills required don't always come naturally.
For some, however, the capacity to lead is built in — a natural inclination that drives them to want to do more, and better, to set an example and empower others.
But that innate feeling doesn't necessarily translate to innate effectiveness. It takes time and attention for a leader to grow, thrive, and see real success.
"Greatness requires sacrifice, commitment, evolution, diversive thought," says Mark King, CEO of Taco Bell and former executive emeritus at Adidas. "You have to be ready."
We spoke to King, and other top leaders in sports and business, about their secret weapons to exceptional leadership. Here are some of the tips they shared for how to get ahead.
1. Break the barrier of fear.
One of the biggest barriers to successful leadership is fear, says King.
"People are afraid to fail," he adds. "But, really, they are afraid to be great."
As president of Adidas North America, King led the turnaround of the brand and business, creating a new energy for the company's culture. He achieved that, in part, by inspiring people to find their greatness. That meant teaching his employees to stop fearing failure — and to have fun and take risks.
Fear is your body's built-in defense mechanism that keeps you safe from harm. However, when it becomes a barrier that prevents you from growing and transforming, it can control positive decisions and behavior.
Most environments suppress the thoughts and creativity of people, says King. "You have to prepare for success. And you also have to be looking for success."
Meet Mark King. He believes in creating the right atmosphere to unleash the potential of people.
2. Be your own self-coach.
Leaders should check in with staff and co-workers. They also should check in with themselves, says Kat Cole, COO and President of North America, Focus Brands, Inc.
She warns that successful people are often blinded by their own progress — compromised by the things they've made better.
Her favorite tool to combat this is "The Hot Shot Rule."
"I think about a hot shot who could replace me — someone with total badassary," Cole says. "What is one thing, and the first thing, they would do differently because they look at it with fresh eyes?"
When you pull yourself out of your current environment and re-see your situation with the fire and energy of a new person, flaws immediately become apparent that you likely deem unacceptable.
So, she says, ask yourself this question regularly: "What is the one thing the hot shot would tackle?" Then, take immediate action to attack it.
Learn more about Kat Cole. She has an exemplary story of grit, service, and hustle.
3. Create small moments of impact.
Active leadership can sometimes equal burnout. That's because pace is an issue for most driven leaders.
But pace, in most cases, can be controlled.
That's why Paralympian Bonnie St. John champions the concept of micro-resilience — a term she coined that promotes small adjustments in your routine that help fight the forces that sap your energy.
"I need to be able to have the energy, focus, and drive to be able to make the difference I want to make," says St. John. So, she asks herself, "What can I focus on today to maximize my performance?"
By consciously cultivating small moments of resilience, evidence shows that your brain will fire faster to access memory better, connect new ideas, and cope with any pressure or crisis — no matter how big or small.
Meet Bonnie St. John. She's helping audiences re-energize their lives to achieve peak performance.
4. Find your pack.
Leadership doesn't mean having to go it alone.
There's power in finding your pack, says chief troublemaker Shelley Zalis, CEO of The Female Quotient.
As an entrepreneur who created a thriving business out of a networking event, she knows first-hand the importance of wielding your connections.
Strategic alliances can help you level-up your leadership abilities to gain insight, awareness, and perspective about your current and future challenges. "More business is done, and more advice is given," Zalis says.
Ultimately, she concludes, by tapping into the power of collaboration, you find the strength and confidence to be effective in the workplace.
Learn more about Shelley Zalis. She's committed to advancing gender equality at work.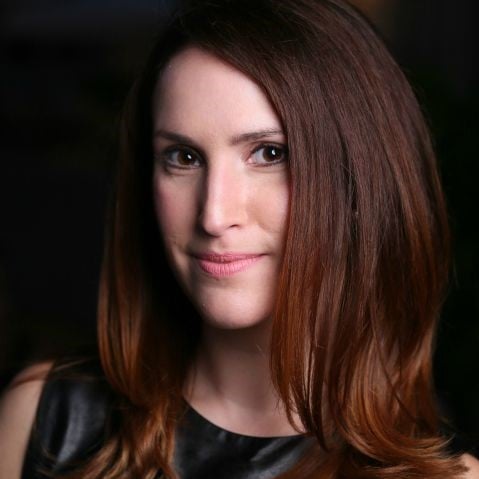 Anna Jasinski was a content marketing strategist at WSB. Prior to her time here, she was a content consultant for Fortune 500 brands, and a magazine journalist. When she's not busy writing and creating, you can find her hanging out with her two new puppies.