On July 20, 1969, the Eagle module from Apollo 11 landed at Tranquility Base. Hours later, Neil Armstrong would be the first man in history to set foot on the Moon.
This year marks the 50th anniversary of that iconic moment. The celebrations culminated in a show of images from the landing projected on the Washington Monument for a crowd of spectators on the National Mall in Washington, DC.
NASA also celebrated its birthday on July 29, 2019, marking 61 years since President Dwight D. Eisenhower signed the National Aeronautics and Space Act, establishing NASA. July featured the 48th anniversary of Apollo 15, too. This mission featured the longest stay yet on the lunar surface and the first use of a "moon buggy," or lunar rover.
To honor the achievements of our space program and the men and women reaching for the stars, we've compiled a list of astronauts and other leaders taking flight. They discuss everything from resilience and perseverance to charting a course for success — even when the path seems uncertain.
Astronaut Mike Massimino has been making history throughout his career. He was the first person to tweet from space, and he was also on the final Hubble Space Telescope servicing mission — dubbed the most dangerous and complex mission in space shuttle history. A four-time spacewalker on two missions, he set a team record for cumulative spacewalking time and faced success — and life-threatening challenges — as he performed the most intricate repair ever attempted in space.
Massimino shares with audiences his personal stories of teamwork and determination, and the innovation and leadership necessary to overcome seemingly insurmountable trials when in space and beyond. He leaves audiences with the perseverance and problem-solving skills to achieve a goal, and the knowledge of how to build a team to meet great challenges.
🚀"It defined what I thought of the world and who I wanted to be when I grew up," says Massimino, when he appeared on MSNBC to discuss the iconic Apollo 11 mission and reflect on his time working in space.
As the first female F-14 Tomcat pilot, Carey Lohrenz is accustomed to preparing for the unexpected and working in fast-moving, dynamic environments where inconsistent execution can generate catastrophic results. The same challenges, she says, are found in business: markets change and customers need to evolve — and if you do not adapt quickly, your company is at risk.
Lohrenz shares her fascinating experiences operating in one of the world's most challenging environments — an aircraft carrier. She imparts what she learned about the fundamentals of winning under pressure, reducing errors, and overcoming obstacles. In this high-risk, time-crunched world, Lohrenz's mastery of these skills can help any team triumph.
🚀Lohrenz joined the EntreLeadership podcast to discuss lessons from the flight deck and what she learned from her rigorous training.
Astronaut Jerry Linenger is a master of motivation and remaining focused on the mission — even in the face of life-threatening adversity. He survived "the worst fire ever on an orbiting spacecraft," while also facing chaos, low oxygen, and a language barrier with fellow Russian crewmates. Linenger completed his mission having spent more continuous time in space than any American man.
Through his talks, Linenger puts audiences in the spacecraft with him. He recounts the events of the mission and his personal experiences along the way, candidly sharing his feelings of frustration and fear, and the determination and courage he needed to survive. He challenges audiences to overcome the odds, embrace change, rise to the occasion, and confront challenges.
🚀In this article in Inverse, Linenger talks about his 143 days in space, and what it was like to levitate over planet Earth. "You just have this incredible view of the universe, of Earth, and a little reflection of yourself as a human being," he says.
An astronaut and International Space Station commander, Leroy Chiao has flown four missions into space and walked in space six times. On top of his space career, he's also the co-founder and president of a space technology startup, and has served as CEO of a biomedical materials company.
Chiao captivates and educates audiences with his insight on international business and operational leadership, teamwork, and the future of innovative technology. As a consultant and executive coach, he provides trainings, as well as keynotes, to companies and schools. With his encouraging and enlightening demeanor, he inspires audiences to stop at nothing in the pursuit of their dreams.
🚀Chiao spoke with Yahoo News about the Apollo 11 landing and the future of space exploration and commercialization.
Astronaut Garrett Reisman is a major player in the American space program — both past, and future. He's currently a professor of astronautical engineering at USC, and a Senior Advisor at Elon Musk's SpaceX. During his time at NASA, he flew on all three Space Shuttles and performed three spacewalks. He was also an aquanaut and served as a crewmember on NEEMO V, living on the bottom of the sea in the Aquarius deep underwater habitat for two weeks.
Colored with humor and personal stories, Reisman provides an insider perspective on innovation at NASA and SpaceX. He shares lessons on how to inspire yourself and your team, muster the determination necessary for achieving greatness, and be a visionary leader. As we enter a golden new age of exploration, Reisman gives audiences a behind the scenes look at what is upcoming in human spaceflight.
🚀"We've been so fortunate that we haven't had a major accident, but statistically, doing an EVA is just as dangerous as launching and reentry," says Reisman, in this article about the challenges of extravehicular activities (EVAs), otherwise known as "spacewalks."
Maj. Gen. Charles Bolden charted a pioneering career in the U.S. Marine Corps. He flew over 100 combat missions in Vietnam, Laos, and Cambodia, and orbited the Earth on four separate occasions as a NASA Space Shuttle pilot and commander. In 2009, President Barack Obama asked Bolden to come out of retirement to serve as the 12th Administrator of NASA. He was the first African-American to take on the role. It was during Bolden's eight-year tenure at the helm of the nation's civil space program that he oversaw missions that would set the course for a new period of cooperation across international boundaries.
Bolden's Marine Corps and NASA experiences are a testament to the ability of the human spirit to overcome adversity and set new expectations for the future. As humanity casts its gaze to the next horizon, Bolden challenges audiences to consider what we can accomplish when we dream big dreams together.
🚀"To see an Ed Dwight walking across the platform getting into an Apollo capsule would have been mind-boggling in those days. It would've had an incredible impact," says Bolden, in this article about the first African American to enter the Air Force training program from which NASA selected astronauts.
As a combatant Commander, Gen. Lori Robinson was the most senior military woman to serve in the U.S. Department of Defense. During her 36-year military career, she served in many senior leadership positions — including Commander of North American Aerospace Defense Command (NORAD) and U.S. Northern Command (NORTHCOM). The breadth of her career demonstrates remarkable achievements at the highest levels of war fighting operation, diplomatic engagement, and political coordination.
In her talks, Gen. Robinson draws on her unique challenges as a powerful woman in a world dominated by men to discuss leadership, overcoming obstacles, and the state of U.S. national security. She also aims to serve as a role model and mentor to career-minded men and women who seek to balance the demands of career with personal and family responsibilities.
🚀In this article, Gen. Robinson discusses her style of "servant leadership" and the importance of creating an environment that fosters communication: "Diversity makes us a better nation ... I want voices that don't sound like mine. I want conditions in a meeting or a forum where you can push back."
A highly-decorated veteran of five spaceflights, Scott Parazynski has spent over eight weeks in space and 47 hours on spacewalks. He played a vital role during the construction of the International Space Station, and was instrumental during a dramatic EVA repair of a damaged solar panel in 2008.
In May 2016, Parazynski was inducted into the U.S. Astronaut Hall of Fame. The only person to have both flown in space and climbed Mt. Everest, Parazynski advises explorers on best practices for healthcare in extreme environments — backed by his training at Stanford and Harvard. A prolific inventor, he's also contributed to the design of several medical technologies and is working to commercialize them.
Parazynski has spread his message far and wide, having appeared on every major U.S. broadcast network and spoken at hundreds of events. He discusses the rigors, risks, and rewards of exploration in extreme environments, with first-hand accounts. He derives relatable lessons in leadership, teamwork, risk management, resilience, and innovation under the most demanding circumstances — whether it's on or off the planet.
🚀After returning from space, Parazynski wanted to build a company based on what he'd learned as an astronaut. In 2016, he founded Fluidity Technologies. The former astronaut says that running a tech start-up is the greatest challenge he's ever undertaken.
Looking for more trailblazers and travelers?

Explore our site

to find the right fit for your next event.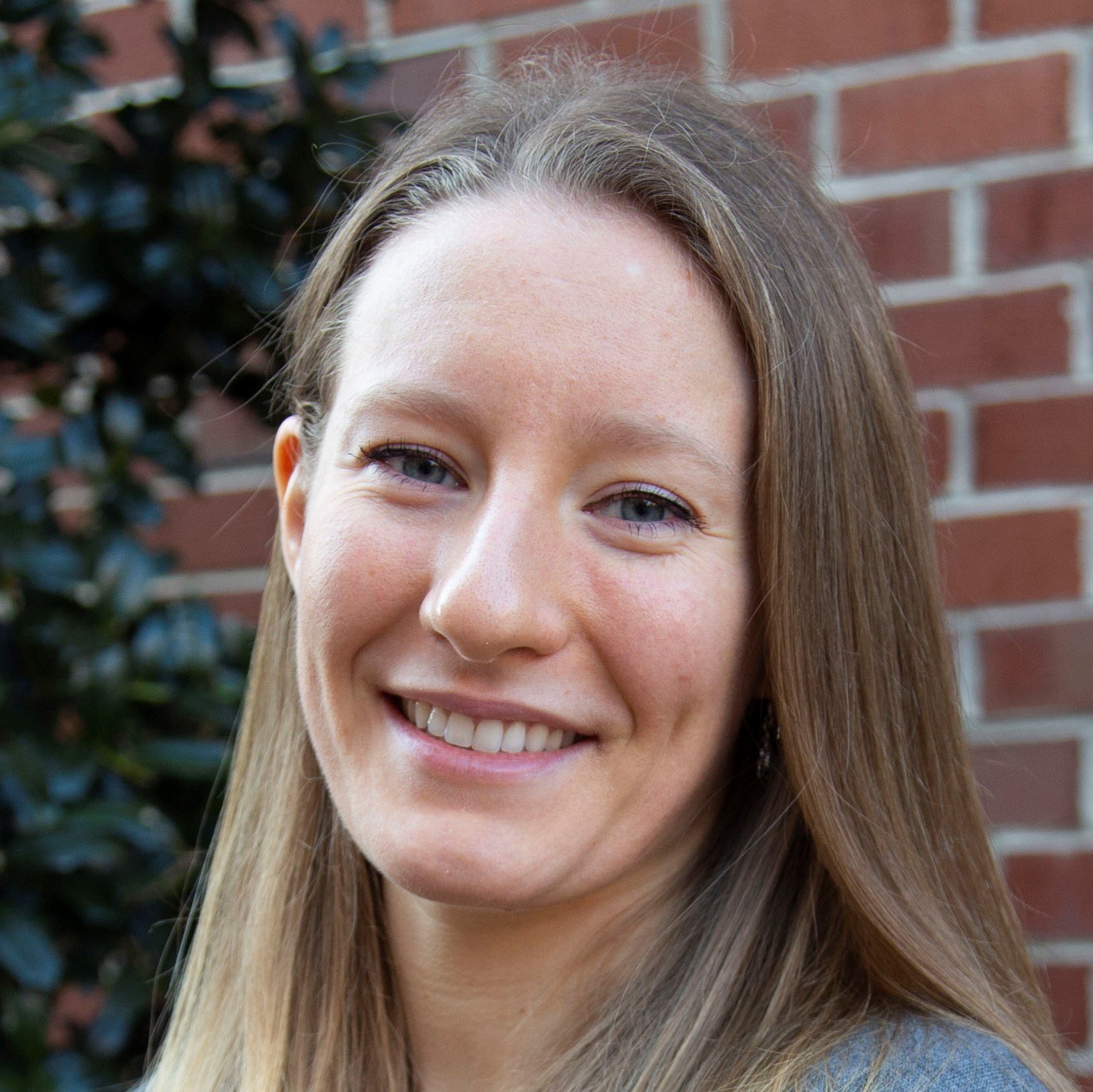 Megan Boley was a content marketing writer at WSB. When she's not wordsmithing, she can be found with her nose in a book or planning her next adventure.