What do you know about Generation Z? The post-millennial kids. The kids born in the mid-1990s. The kids — no longer really kids — who are headed into the workforce and will soon be part of your organization.
Generation Z will make up as much as 20 percent of the U.S. workforce by 2020, according to a study by the staffing firm Robert Half.
That means managers will have a new generation of employees to engage, motivate, and train.
Gen Z has many characteristics that set it apart from previous generations of Americans, and bridging that gap may require some preparation. "The reality is that Gen Z is radically different than millennials," says Terry Young, CEO of Sparks & Honey. "Many organizations haven't grasped that concept yet."
Savvy managers will study up.
Getting to Know Gen Z
What makes Gen Z different from millennials, Gen X, or baby boomers? There are many things that set this generation apart.
For example, Gen Z knows conflict and, to some extent, is defined by it. They are the first generation of Americans to live under the constant threat of terrorism, both foreign and domestic, and with the U.S. at war for much of their lives. Many in this generation were too young to recall the Sept. 11 terrorist attacks. But almost all knew active shooter drills in school. They also lived through The Great Recession.
Gen Z is also far more diverse than the generations that came before it, according to the U.S. Census. They are far less likely to try drugs, smoking, or alcohol, according to government statistics. Many were not strangers to helicopter parenting and highly engaged school systems.
Perhaps most important to employers: Gen Z is the first generation of Americans to grow up with mobile phone in hand, wired into social media, and fully aware of the digital culture and its ability to impact everyday Life. They understand the sharing economy and entrepreneurialism very well.
Wired for Collaboration
The Robert Half study gave some insight into how this generation views the workforce:
64 percent prefer collaborating in small groups in an office over large teams (17 percent) or autonomy (13 percent). As Young puts it, they are "wired for collaboration."

41 percent say their ideal work environment is a mid-size organization, versus a large corporation or nonprofit (38 percent) or a startup (13 percent). A majority are willing to drive 30 minutes or more to get to work.
64 percent say their top employment priority is opportunity for career growth, followed generous pay (44 percent), and having a positive impact on society (40 percent).
77 percent expect to work harder than previous generations to have a satisfying career.
Bridging the Gap
Of course, it is impossible to generalize about an entire generation of Americans based on age alone — and every individual is different. But experts do have some advice about managing Gen Z staff.
Authenticity is important. The Robert Half study says Gen Z employees are more likely to evaluate how jobs fit into their lives, rather than how they fit into a company's scheme. "Be careful not to oversell or undersell a position you're looking to fill, and make sure Gen Zers understand your corporate culture and higher purpose," the study says.
Honesty will resonate. When asked what they value in a boss, 38 percent say honesty and integrity. So shooting straight will pay dividends.
Mentoring is vital. The report says that Gen Z employees want, "guidance, direction, support and coaching," noting that "they want to be set up for success." Mentoring can expedite career success, especially in the first decade, when it is pivotal that they be in a community.
Financial security is a priority. Gen Z grew up in economic and political tumult, which might explain why they favor midsize and large organizations. Making them feel secure financially may go a long way.
Fully half the Gen Z study respondents say they expect differing work ethics, values, and expectations will be the biggest challenge in the workplace, and that they want to be taken seriously by managers and colleagues. How managers address those issues will be extremely important.
As the report put it, "Those leading the newest workforce need to be prepared to be hands-on, coaching-style managers who customize and calibrate their direction and feedback for their Gen Z employees."
Different age groups don't always see eye to eye. Explore our Collection of generational experts to help bridge the gap.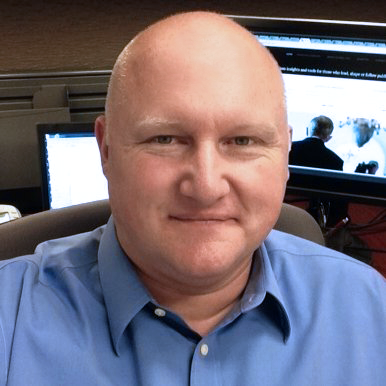 Glen Justice is a content strategist and contributor to the WSB blog. He is the founder of Outside Voice, a custom content firm, and has been writing about advocacy in various forms for almost two decades.