With topics like the Paris Climate Agreement, UN Climate Change Summit, and Earth Day stirring up international buzz, audiences across the globe are trying to dissect the ever-changing environment and climate discussions.
Environmental policymakers, activists, and writers each bring their own individual backgrounds and expertise to comb through the thousands of reports and articles published daily.
Here are some of top WSB speakers specialized in environment and energy, who can get to the core of the conversation with your audience.
John Kerry pursued American interests abroad as U.S. Secretary of State from 2012-2018. Kerry led the international effort to protect waterways and prevent the acidification of oceans, plastics pollution, and hazardous fishing practices. He also orchestrated the first "Our Oceans" conferences, which address preservation of key international waterways and pollution issues.
Christine Todd Whitman remains one of the most respected and sought-after voices in environmental discussion. Whitman served as Governor of New Jersey before being tapped by President George W. Bush to serve as the Environmental Protection Agency (EPA) Administrator. After leaving the EPA, Whitman formed Whitman Strategy Group, a global energy and environmental consulting firm. She also published two climate reports.
Originally a club promoter, Scott Harrison chose to pursue a more fulfilling path and became a man on a mission — bring clean drinking water to the estimated 1.1 billion people living with undrinkable water. He started charity: water, which has raised more than $360 million and funded over 35,000 water projects in 27 countries.
Andy Karsner brings a business sector's perspective to the discussion of energy. Chairman of Manifest Energy, and also former Assistant Secretary of Energy for the Office of Energy Efficiency and Renewable Energy, Karsner has a broad knowledge base covering the latest and most modern renewable energy technologies. Praised by the Wall Street Journal and Pulitzer Prize-winning environmental author Thomas Friedman, he is regarded as an energy "game changer."
Steven Chu served as Secretary of Energy during the Obama Administration, where he took a leading role in modernizing a cabinet department. He served as Obama's chief science advisor and led efforts to shift the national energy portfolio from fossil fuels to renewable and cleaner energy. During his tenure, the agency created a program to help fund innovative renewable energy projects. He shares with audiences his experience navigating environmental disasters, most notably the BP Gulf of Mexico Oil Spill and the Fukushima Daiisha Nuclear Accident. Chu is also the co-winner of the Nobel Peace Prize in Physics for his work in laser cooling techniques.
A renowned MIT and energy policy leader, Dr. Ernest Moniz served as the 13th U.S. Secretary of Energy in President Obama's second term. Notably, he was a primary architect of the 2015 Iran Nuclear Deal and he continues to address nuclear security issues as co-chairman and CEO of the Nuclear Threat Initiative. Moniz also led the successful effort to place energy technology innovation at the heart of the global response to climate change, in the run-up to the Paris climate negotiations. As a longtime professor at MIT, he teaches technology and policy studies on the future of energy in a low-carbon world.
Bill Richardson's three-decade career in public service has shaped his perspective on the most pressing issues of our time. He boasts an impressive resume with experience at the state, federal, and international levels. Under two presidential administrations, Richardson served as a congressman, U.S. Permanent Representative to the United Nations, Secretary of Energy, and Governor of New Mexico. While at the Department of Energy, Richardson spearheaded the first department nuclear waste disposal policy and advocated for energy independence.
Lewis Pugh's passion for oceans and superhuman endurance has led him to swim in some of the roughest currents. Pugh became the first person ever to swim major swims in all five oceans of the world — making him an expert communicator in achieving the impossible. Outside of his record-breaking swims, he is a leading ocean and marine eco-systems advocate. In 2016, Pugh was instrumental in helping pass the Convention on the Conservation of Antarctic Marine Living Resources' efforts to recognize the Ross Sea as the largest internationally-recognized protected area.
Steve Goreham is the executive director of the Climate Science Coalition of America, and a bestselling author on environmental issues. He served for 30 years in the private sector as an engineer and business executive for Fortune 500 companies. Goreham presents a fresh viewpoint on environmental, energy, climate, and public policy topics in a down-to-earth style, flavored with stories and humor.
John Englander is an oceanographer, consultant, and leading expert on sea level rise. He has served as CEO for such noteworthy organizations as The International SeaKeepers and The Cousteau Society. Currently, Englander works with organizations to understand the risks of increased flooding advocating for "intelligent adaptation."  
Looking for More?
Looking for additional environmental and energy experts that may be a better fit for your audience? You can see other top speakers on our website.
To view other topics, download WSB 100 for virtuosos in a wealth of other areas — like politics, technology and innovation, and the economy.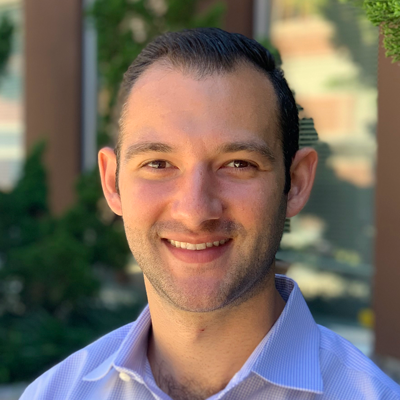 Andrew Valcarcel is a sales associate at WSB. A lifelong book worm, you can find him in his spare time at his favorite restaurants or coffee shop with the newest bestseller.