Whether you're a first-time planner or a seasoned pro, gearing up for a big event can be stressful. It's part of the job.
From mapping out each step of the process to executing a flawless presentation, the pressure to succeed is high. The demands of the role are likely why event planning continues to rank as one of the top 10 most stressful occupations.
At WSB, having worked on over many thousands of engagements, we know first-hand the challenges of the industry.
We also know that one of the core elements of an unforgettable event experience is selecting the best thought leader to connect with your audience. It's a make-or-break step on the event planning road map.
To set yourself up for success, here are three scary mistakes to avoid when looking for a speaker for your next high-profile meeting.
Mistake One: Selecting a Speaker Before Defining Your Objectives
Beginning the search for a speaker can feel overwhelming. There are so many to choose from.
You might be tempted to go straight for the trendy household name. But it takes strategic planning and focus to ensure you secure the right person for your organization.
To start, define what a successful event looks like for your business. What are your objectives? Who are your attendees? What do you want them to walk away with? An internal checklist of your goals will help you zero in on a speaker match that leaves your audience wanting more.
Mistake Two: Not Tailoring the Program for Your Audience
Now that you've defined success benchmarks for your event, it's time to consider a key (and often ignored) stakeholder: your audience.
While it's easy to design an event that has something for everyone, your attendees will be more engaged if the content and format is customized for their specific interests. This is uniquely challenging when planning an event for millennials or small audiences.
To design an effective program, consider the presentation style and what's most important to the group. Millennials, for example, have a strong appreciation for tech-driven events and diverse line-ups, whereas small professional groups enjoy the intimacy of direct conversation with a high-profile expert.
Mistake Three: Neglecting Your Relationship with the VIP Speaker
As an event planning professional, you may have the opportunity to work closely with some of the world's most accomplished and recognizable voices.
It's not a relationship to take for granted.
After all, speakers are the core of your meeting or conference experience. How you manage them can have direct impact on how they interact with your audience.
To help foster a positive experience, keep in touch with your speaker's bureau throughout the planning process. Your bureau reps can help plan detailed logistics in advance, and take steps to verify security needs. They have all the need-to-know information to ensure everything goes according to plan.
The Bottom Line
As an event professional, problem-solving is one of your greatest strengths.
Challenges are sure to arise, so it's natural to worry about worst-case scenarios as the big day draws near. However, by planning ahead — and having an equally prepared team by your side — you can create an experience your organization and audience will never forget.
Need help creating an unforgettable event experience for your audience?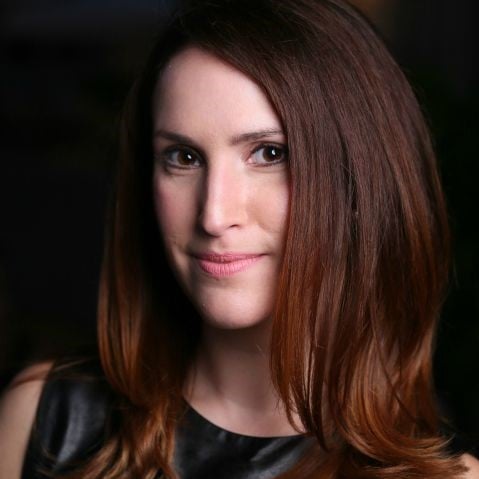 Anna Jasinski was a content marketing strategist at WSB. Prior to her time here, she was a content consultant for Fortune 500 brands, and a magazine journalist. When she's not busy writing and creating, you can find her hanging out with her two new puppies.