With the holidays upon us and a brand new year just beyond, this is a great time to pause, take in a little inspiration and look ahead to what's possible in 2019.
You won't have to work hard. The world of events is huge, with almost 120,000 people working as planners in the U.S. That means there are plenty of communities to join and resources to tap in order to soak up new ideas. Here are just a few suggestions.
Podcasts for Planners
Whether driving, on a plane, or enduring a family holiday event, podcasts allow a little brain engagement and learning. And the world of events is filled with solid listening. Some offer interviews, while others feature discussion. All can present new ideas. Here are a few examples that grace the "best of" lists.
#EventIcons is a live podcast every Wednesday, featuring major names in the events industry. Take a look at their site for a schedule of upcoming episodes for the rest of the year and into 2019.
GatherGeeks is a regular podcast with news and trends that affect event marketing, strategy, and organization. It's created by the folks at BizBash. They call it, "the destination for information, innovation, and inspiration for anyone involved in planning events and meetings." Hours of listening are available, going back several years.
There is a great deal more available for those willing to dive into the archives. Examples include the Event Tech Podcast, the Meetings Podcast, Turn of Events, Techsytalk's Unscripted, and PlannersPod.
TED Talks for Event Creatives
Every planner knows TED as a staple in the search for great speakers. But TED Talks can be useful in many ways, helping planners draw inspiration, think in different ways, and become more effective. Here are some examples.
Innovation and Ideas. Author Steven Johnson explores how and "Where good ideas come from." His conclusions may surprise you. Drawing on examples from Darwin to the creation of modern GPS, Johnson asserts that the "eureka!" moment is often more myth than reality — and that many of the best ideas are nursed over longer periods of time. He also argues that innovative thinking often happens in groups, rather than isolation. As he puts it, "chance favors the connected mind."
Teams and Collaboration. In "How to turn a group of strangers into a team," business professor Amy Edmondson studies "teaming," in which professionals are grouped together quickly, and often temporarily, in order to accomplish something important. Event planners, who work with different speakers, organizers, departments, and audiences, should relate easily. Edmondson explains the ingredients of successful teamwork efforts, with concepts like "situational humility" and "psychological safety." "In our silos, we can get things done," she says, "but when we step back, reach out and reach across, miracles can happen."
Smart Reading for the Hands-On Planner
Magazine: Smart Meetings 'Best of the Best' Issue. Remember magazines? The holidays are a good time to relax and read. One solid bet for those who want ideas is the December issue of Smart Meetings magazine, which features their annual Best of the Best for 2018. It lists the year's award-winning hotels, conference centers and resorts, as well as 25 industry trends to watch. If you prefer to curl up with your phone rather than old-fashioned paper, they offer a digital edition.
Book: Confessions of an Event Planner. There's an entire canon of books on event planning, many of which come well recommended. Read through lists of the best and you'll frequently find Confessions of an Event Planner, by Judy Allen. She's written an entire suite of events-related work. The book is clearly a favorite.
Based on real events, Confessions is a series of fictionalized case studies that illustrate what can go wrong — sometimes horribly, hilariously wrong — on site and how to cope. It takes place at different types of events in exotic venues worldwide. As Allen explains, the book was born of a stream of reader questions on how to handle situations "no one had prepared them for."
We won't serve up any spoilers, but we will allow that the first chapter is titled, "Meetings, Mayhem and Margaritaville." This book is definitely fun.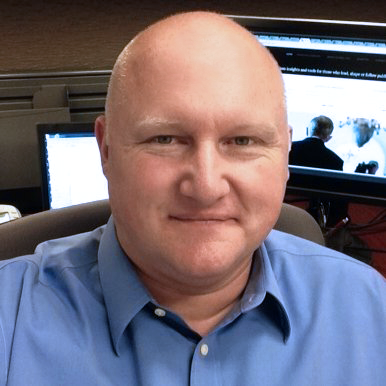 Glen Justice is a content strategist and contributor to the WSB blog. He is the founder of Outside Voice, a custom content firm, and has been writing about advocacy in various forms for almost two decades.