It's time for the latest batch of buzz-worthy books from the thought leaders and visionaries who are changing the way we live and work.
These new or upcoming books from noteworthy voices range from detailed histories to tips for personal growth — but all are focused on changing the world and transforming the way forward.
For more books to fill your shelves, check out our summer reading list.
1. To Build a Better World: Choices to End the Cold War and Create a Global Commonwealth by Condoleezza Rice

Former Secretary of State Condoleezza Rice joins forces with Philip Zelikow for her newest book, To Build a Better World.
Drawing on their own firsthand experience as well as interviews from leading figures, they bring to life the choices that molded the contemporary world. Timed for the 30th anniversary of the fall of the Berlin Wall, this deeply researched history and analysis is an authoritative depiction of contemporary statecraft. It lets readers in on the strategies and negotiations, nerve-racking risks, last-minute decisions, and deep deliberations behind the dramas that changed the face of Europe — and the world — forever.
From the International Herald Tribune: "For the first time, the inside story — what the policymakers thought and did behind the scenes — is recounted by two participants, using interviews and secret documents..."
2. You Are Awesome: How to Navigate Change, Wrestle with Failure, and Live an Intentional Life by Neil Pasricha
In his upcoming motivating new book, You Are Awesome, Neil Pasricha tackles the big life questions. He provides nine accessible, story-based, science-backed secrets that will help us live stronger and with intention.
Revelatory and inspiring, it'll change the way you view failure and help build resilience.
"Do you have thin skin like the rest of us? The tool you need is resilience. Let this deeply researched book be your step-by-step guide," says Susan Cain, New York Times bestselling author of Quiet.
In research for his book, Pasricha came across three specific tactics for failing fast. He outlines them in the post, 3 ways to increase your failure rate in order to toughen up and gain more success.
This title will be released on Nov. 5, 2019.
3. This Could Be Our Future: A Manifesto for a More Generous World by Yancey Strickler

While the pursuit of wealth has produced innovation and prosperity, it also established an implicit belief that the right choice in every decision is whichever option makes the most money.
For Yancey Strickler, the answer isn't to get rid of money. It's to expand our concept of value. In This Could Be Our Future, Strickler teaches us how to recalibrate our definition of value, showing us a roadmap to a world we are capable of making.
"In this wise, and sometimes bracing, manifesto, he reveals how hidden assumptions about what matters have coarsened our culture and corroded our values," says Dan Pink, New York Times bestselling author. "This book is the conversation starter our world needs."
This title will be released on Oct. 29, 2019.
4. Upstream: The Quest to Solve Problems Before They Happen by Dan Heath

We're so accustomed to managing emergencies as they strike that we often don't stop to think about how we could prevent crises before they happen.
In his upcoming book Upstream, New York Times bestselling author Dan Heath delivers practical solutions for preventing problems rather than simply reacting to them. Persistent problems cost time, money, and lives. Heath explains how to target the source of the problem, introducing you to the thinkers who chip away at deep-rooted issues.
Drawing on hundreds of interviews, as well as his own innovative behavior research, Heath shows how we can revolutionize our approach to professional and personal goals.
This title will be released on March 3, 2020.
5. The Disruption Mindset: Why Some Organizations Transform While Others Fail by Charlene Li

In her newest book, the founder and CEO of Altimeter Group Charlene Li explains how disruption works. Disruption doesn't create growth, she says. Instead, growth creates disruption.
In The Disruption Mindset, she shares how some organizations beat the odds and succeed at becoming disruptive. Drawing on interviews with some of the most audacious people driving transformation today, Li inspire leaders at all levels to develop a disruptive mindset that permeates every aspect of their organization.
"Disruption isn't something you observe, it's something you must engage. It means changing mindset to move beyond fear," says Beth Comstock, author and former vice chair at GE. "Charlene Li will help you and your team dance with disruption in this fast-changing world."
6. A Citizen's Guide to Beating Donald Trump by David Plouffe

David Plouffe — the architect of President Barack Obama's campaigns — provides a voter's playbook on making a difference in the 2020 election, and beyond.
In his upcoming book, A Citizen's Guide to Beating Donald Trump, he breaks down what the average citizen can do every day — without having to leave their jobs, move to Iowa, or spend every waking moment on the election.
His message is simple: the only way change happens, especially on scale, is one human being talking to another.
This title will be released on March 3, 2020.
7. Powershift: Transform Any Situation, Close Any Deal, and Achieve Any Outcome by Daymond John

Daymond John, the bestselling author and star of ABC's Shark Tank reveals how to drive the change you want to see in your life, by mastering the three prongs of influence: reputation, negotiation, and relationships.
In his newest book, Powershift, John instructs how to lay the groundwork so that you'll be prepared to seize every opportunity that comes your way.
Whether you're an innovator working to turn your big idea into a reality, a seasoned professional looking to land a major promotion, or a busy parent trying to find more time to focus on wellness, John shows you how to shift your power and energy in the right direction.
This title will be released on March 10, 2020.
8. Sailing True North: Ten Admirals and the Voyage of Character by Admiral James Stavridis

The former Supreme Allied Commander of NATO Admiral James Stavridis supplies a meditation on leadership and character refracted through the lives of ten of the most illustrious naval commanders in history. Sailing True North spans over 2,500 years of naval history, providing takeaways like the importance of listening to team members and why it is crucial to take the time to slow down and reflect. It was also named to Time's list of 15 New Books You Should Read in October. Above all, this book will help you navigate your own life's voyage: the voyage of leadership of course, but more important, the voyage of character.
"As always, Jim Stavridis takes on a topic of enormous contemporary concern — growing indifference in our society to the importance of character — with creativity, honesty and power," says former Secretary of Defense Robert M. Gates.
Want to bring one of these authors to your next event? Contact us to meet the voices behind the stories.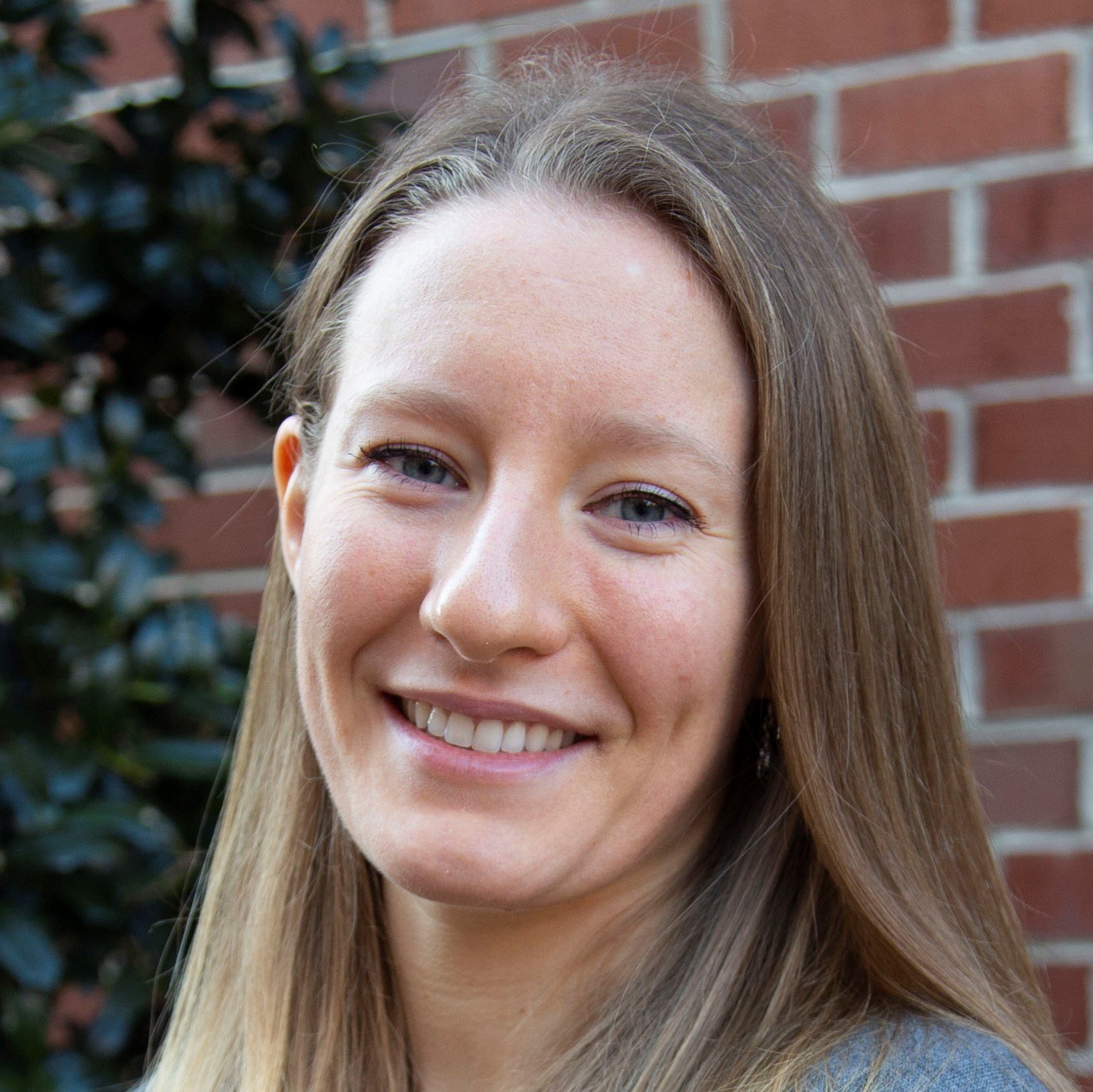 Megan Boley was a content marketing writer at WSB. When she's not wordsmithing, she can be found with her nose in a book or planning her next adventure.