Culture at work matters, now more than ever.
According to Laszlo Bock, former head of Google HR and founder and CEO of Humu, it can make or break your business. "Failures of culture ... have been the single biggest destroyers of value in the last five years," he writes in a recent LinkedIn article.
Inc. Magazine further outlined Bock's talking points as a warning that all business owners and leadership teams should read.
"Culture is not just a buzzword anymore," says Inc. "With the evolution of the workplace, organizations have to leverage cultural strategies now to drive organizational alignment, foster ethical/risk-averse behavior, and, as a result, positively impact the bottom line through increases in productivity."
That's exactly why we created our latest ebook '5 Trends Defining Workplace and Culture' — to illuminate the many complexities in our new world of work. From corporate purpose to the ever-growing number of contract workers, here's a peek at the topics we explore inside the book, and the experts who are leading the conversation.
1. Confronting the purpose challenge.
In the past, the term "purpose" in the context of corporations and businesses usually involved some sort of marketing campaign — a one-off opportunity centered on a slogan and a good cause.
Today, it's grown to take on a much bigger role at many organizations, including the action your business is taking in the world. That's because employees and consumers now expect companies to take a stand against societal problems — to drive public debate and show moral leadership.
But, to ring as authentic, efforts must be part of the long-term business strategy.
"It's not cause marketing," Jim Stengel, one of the world's leaders in the purposeful brand movement, tells AdWeek. "It's the core principle of your company. If it's not multifunctional, multidisciplinary, embraced by the CEO, something people talk about, measure, and put in performance reviews, it's not going to work. If it starts in marketing, stays in marketing, becomes a slogan, a tagline, a nice campaign, it's going to die."
Stengel and his team are throwing down the gauntlet on the biggest challenges facing leaders seeking to build a purpose-led brand. Inside the ebook, we share key research by this former Proctor & Gamble global marketing officer — and why he and other experts say organizations confronting the purpose challenge fare better against their competition.
2. A new way to think about D&I.
By now, you've probably seen some of the statistics proving the importance of building more diverse and inclusive workplaces.
Businesses with diverse leadership teams achieve more and better innovation. Companies with more culturally and ethnically diverse executives are 33 percent more likely to see better-than-average profits, and 67 percent of job seekers say a diverse workforce is important when considering job offers.
Studies show, too, as outlined in our ebook, that diverse groups when managed well make better decisions — and twice as fast, with half the meetings.
But, while the data speaks volumes about the "why" behind diversity and inclusion at work, businesses still seem to face challenges when it comes to fostering the right environments. It is the responsibility of every employee, but leaders determine the fate of the mission.
"It is your obligation to set the conditions that not only make it safe for us to be authentic, but also welcome and celebrated," says Frances Frei, global thought leader and professor at Harvard Business School, who has consulted at Uber and other companies. "Cherish diversity for exactly what it is: the key to achieving greater excellence."
3. Leading the 'throwback generation.'
The newest generation to enter the workforce — Generation Z — is unique and powerful, and in ways we're just beginning to see. For managers having to lead this group in a new era of work, it's a topic worth some study.
They tend to get put into the same bucket as millennials, but "the reality is that Gen Z is radically different than millennials," says Terry Young, CEO of Sparks & Honey. "Many organizations haven't grasped that concept yet."
Unlike their millennial counterparts, Gen Z employees seek more face-to-face communication and are exhibiting attitudes, beliefs, and behaviors that combine their tech-saturated world with elements of generations past — including jumping into work at a young age, and saving money early.
In many ways, they are shaping up to be the throwback generation. At the same time, they are being dubbed the catalysts of this burgeoning cultural revolution.
Kat Cole, who skyrocketed through the corporate ranks to COO and president of North America at FOCUS Brands, emphasizes the importance of keeping it real when it comes to this group. "Generation Z seeks and values authenticity and are skeptical of corporate BS," she says, in the ebook. "The truth of your brand or business is already shared online and offline, so be sure what you promise matches what you do. Be it before you say it. Live it before you market it."
4. Long live the liquid economy.
On top of a new generation making their way into the workforce, business leaders are also learning how to manage teams increasingly populated by remotely-located contractors. Almost a third of American adults now participate in the "gig economy," according to the U.S. Federal Reserve. Other studies show the number could grow to 50 percent in 10 years.
Helped along by digital tools — like Uber, TaskRabbit, Airbnb, Upwork, and eBay — freelancing, consulting, and independent contract work has gained broad acceptance in the American workforce.
"Gigging is not only a living but a life," The New Yorker reports.
As Leah Busque Solivan, founder of TaskRabbit and General Partner at FUEL Capital, puts it: It's "helping redefine the future of work."
Called the liquid workforce, because of their ability to adapt and change based on the environment that they are in, remote and contract workers have always been around. But technology and tools, as outlined in our ebook, are making their mobility easier to manage.
5. Championing creativity at work.
For decades, business leaders have spoken loudly and often about the need for innovation, creative thinking, fresh ideas, and entrepreneurialism. Yet the American workplace is arguably toxic to many of these concepts, filled with norms that reward conformity.
Adam Grant, organizational psychologist, Wharton's top-rated professor, and host of WorkLife, a TED original podcast, says there is no shortage of good ideas at most companies. But there is often a shortage of action.
"We all have idea for improving the world around us," he says. "I think we have a lack of people who know how to champion their original ideas."
Leaders who want to drive increases in workplace creativity must allow employees to pursue ideas and make it safe to try new concepts. But how do they do this effectively? It's a complicated question. Creativity is impacted by everything — from company culture and the physical workplace to management structure and hiring.
To start, advises Grant, "Promote the people who challenge you, not the ones who flatter you."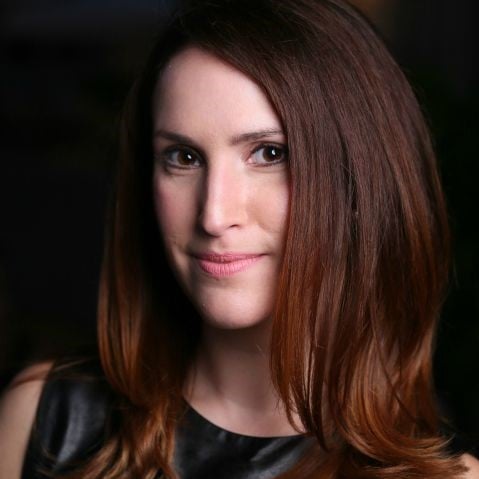 Anna Jasinski was a content marketing strategist at WSB. Prior to her time here, she was a content consultant for Fortune 500 brands, and a magazine journalist. When she's not busy writing and creating, you can find her hanging out with her two new puppies.