Every day, tens of thousands of 1099 contract workers wearing red and green badges file into a giant corporate campus in Silicon Valley. They write code, make sales, test products, and do other important jobs, reports Fortune. They have desks, eat at the company cafeterias, and work a full schedule.
Yet, many don't see invites to the weekly all-hands meeting. They don't get company stock and don't always get health insurance — perks that are almost never denied to the folks with white badges, the full-time W2 employees.
The company is Google, says Fortune, where the number of contract workers rivaled the size the traditionally employed staff this year.
It's a trend seen in many industries, where the rise of the contract worker is forcing companies to rethink how to manage their workforce. Coupled with generational shifts as Baby Boomers retire and Generation Z enters the workforce, many American companies are experiencing tectonic changes.
The New World of Work
The last decade opened up unprecedented opportunities for contract workers.
Technology enabled the sharing economy, as companies like Uber and Airbnb allowed people to make money using resources they already had — like a house or a car.
It also enabled the gig economy, as companies like Upwork, TaskRabbit, and eBay made it far easier to sell products, skills, and services simply by lowering the barrier to entry.
The result is that freelancing, either part-time or full-time, has become far more viable. And millions of people are taking advantage of the opportunities.
Elatia Abate, a global recruiter at Dow Jones & Company and Anheuser-Busch InBev who now studies the future workforce, understands the trend well. She points to studies that show many American workers are not fully engaged or fulfilled by their work. For example, a Deloitte study shows that 68 percent of U.S. employees were not engaged at work and only 13 percent felt passionate about their jobs.
Abate says statistics like that are "bonkers" given how much time most people spend on the job. And it's no big mystery why people who feel this way want to make changes to their job and lifestyle.
"Between a known that sucks or that isn't working very well and an unknown with some potential, you've always got to go for the potential," she says.
Millions of people have done exactly that: taking advantage of a rapidly changing American workplace, and igniting a massive debate. Some say the trend toward 1099 work is exploitative. Others say it is freeing millions of people to pursue careers better suited to their needs and interests.
There is also some argument over the size of the gig economy, and how it's measured. But no one denies that huge shifts are taking place.
Managing the New Workforce
Managing those changes is a major challenge facing managers at many U.S. companies. How do you lead employees who work remotely, and whose identity and livelihood are not dependent on the company?
The answer, in a word, is inclusion.
Experts say today's managers will have to work hard to blend 1099 and W2 workers. Especially if they want to harness the changes taking place to enhance competitive advantage. For example:
Creating mixed teams with both W2 and 1099 workers is one way to ensure that a blended workforce takes shape. Just make sure that both groups are valued and treated equally.
Including contract workers in company training, conferences, and other professional development activities can build relationships. It also shows commitment and promotes loyalty.
A new breed of technology known as a Freelance Management System, or FMS, can help manage a workforce with a substantial 1099 component. It can make it easier to find and hire freelancers, and allows you to communicate and manage workflows. It also helps facilitate labor-intensive necessities like contracts, paychecks, and tax forms.
Management strategies are important because contract workers represent massive opportunity for U.S. companies. They allow businesses to scale their workforce up or down more easily. And they add expertise more quickly, experiment with less risk, and generally grow more nimble. How these workers are managed, however, will play a large role in the success of these initiatives.
As Leah Busque Solivan, founder of TaskRabbit and general partner at FUEL Capital, puts it, freelance economy workers are "helping redefine the future of work."
Looking for an expert to help your business navigate today's changing workforce? Contact us to start the conversation.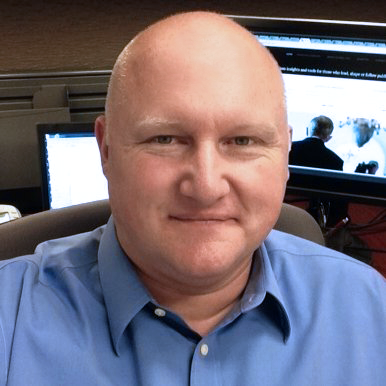 Glen Justice is a content strategist and contributor to the WSB blog. He is the founder of Outside Voice, a custom content firm, and has been writing about advocacy in various forms for almost two decades.