Here's a familiar scenario in Washington: your organization has 150 members flying in for the association's annual lobby day.
They will gather for breakfast, spend the day visiting lawmakers, and then gather for a celebration dinner — and you need a speaker.
Choosing the right speaker for a lobby day or fly-in is a unique challenge. This isn't a conference or a fundraiser or a lecture series. You have committed members who have volunteered their time — and often their money — to advocate in Washington.
You need something special.
While every organization has their own system for selecting a speaker, here are choices you'll likely encounter, no matter your process.
Education Versus Motivation
The first consideration you'll likely face early on in your planning is whether to emphasize education or motivation for your audience. In truth, you need a speaker that can provide a little of both. And your ultimate priority may be dictated by circumstances.
If your speaker is appearing at the end of day, you are dealing with a group that has been running for hours. They may be excited, but they are most certainly tired. It may not be the best time to ask them to digest large amounts of information.
A speaker that emphasizes motivation can underline their achievements of the day, and leave your members feeling good about their work in Washington. This is important. You want them to carry that excitement home and continue advocating for your cause.
If you're planning a morning engagement — before your volunteers head to House and Senate office buildings — an educational speaker may be a better fit for your members. Arming them with information and context in preparation for their meetings is smart. Members will be excited, receptive, and more likely to retain what they hear.
Motivation matters here, too. You want your members to feel passionate and prepared when they meet with congressional staff.
Expertise Versus Stage Presence
Another dilemma you'll likely encounter is subject expertise versus stage presence. Here, again, you generally need some of both for a truly successful outcome. Thankfully, most professional speakers know they have an obligation to both inform and entertain.
Your natural list of go-tos will be filled with people who understand your issues and topics. As you build and refine that list, you'll be watching speaker videos to ensure the experience they provide makes sense for your audience.
While it may be obvious, we'll say it anyway: this is not the time to try out a novice. Home-grown speakers culled from the ranks of your organization or membership can be great. They know the issues, and many have compelling stories. But they are not professional speakers. Many need more experience before they can hold a room. And a fly-in with scores of tired volunteers is not the place to try them out.
Similarly, you may want to think twice about having your CEO or anyone else in leadership deliver the keynote. Certainly, you'll want the chief to make remarks, thank volunteers, and say a few words about the direction of the organization. But the keynote address should be a treat for the audience — it's part of the reward for their advocacy.
Finding the Perfect Fit
When you have a short list of speakers in your price range who meet your criteria, there are a few final things you'll want to take into account.
One is customization. Is the speaker willing to tailor remarks to your audience? This is important for a fly-in, where volunteers have been dealing with a very specific set of issues. A speaker with a canned speech may not be able to deliver the big impact you are looking for.
Another is flexibility. Is the speaker willing to do everything you need? If you want them to meet with VIPs, take photos with volunteers, or record a promotional video, now is the time to make those inquiries. Not all speakers will say yes to those additional asks, and some charge additional fees.
In the end, the right speaker for a fly-in will address your material, entertain and motivate your volunteers, and elevate their Washington experience.
And that's important. Remember, you'll be doing it all again next year.
Looking for a political speaker to deliver a meaningful keynote for your audience? Check out WSB's lineup of democratic and republican speakers.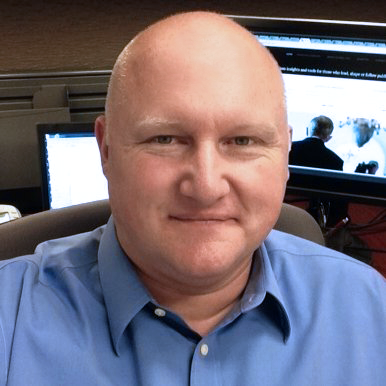 Glen Justice is a content strategist and contributor to the WSB blog. He is the founder of Outside Voice, a custom content firm, and has been writing about advocacy in various forms for almost two decades.