It's been a big year for the WSB blog.
From staying on top of all the various trends in the events space to covering some of this year's most impactful topics in business — and bringing on new writers — it's been a lively and noteworthy time for our team.
Our posts truly ran the gamut. We covered the future of work, artificial intelligence, cryptocurrency and blockchain, and so much more. Not surprisingly, the posts that topped the list in our readers' eyes dealt mostly in the thought leaders who added their voices to the conversation around these relevant topics.
We will reveal more exciting updates to our blog in the new year. Before the reveal, let's take a look back at the top 10 most viewed posts in 2018.
Robin Dreeke is a counterintelligence expert. He spent decades as a senior FBI agent, working in behavioral analysis and the recruitment (and thwarting off) of spies.
He captured what he learned from his time in the position in his book, The Code of Trust.
In this post -- part of a new series, called 'Three Questions' — he talks about leading and succeeding by fostering healthy relationships, without deception.
Peggy Grande was hand-picked by President Ronald Reagan to work at his side as his executive assistant. She was in the position for ten years.
Through her unique role, Grande got to know the real man — not just the president. Together, they formed a partnership that transcended their roles.
In this post, Grande reveals the life-changing lessons she learned as the gateway to the president.
For some people, the capacity to lead is built in — a natural inclination that drives them to want to do more, and better, to set an example and empower others.
But that innate feeling doesn't necessarily translate to innate effectiveness.
For this piece, we spoke to Mark King, Kat Cole, and other top leaders in sports and business, about their secret weapons to exceptional leadership. Inside, you can tune in to the tips they shared.
There's nothing quite like curling up with a good book as the weather turns.
If you're on the hunt for a new read, this post includes a slew of new titles from an array of inspiring and exciting expert voices who are eager to share their words with the world.
From John Kerry's Every Day is Extra and Doris Kearns Goodwin's Leadership: In Turbulent Times to Scott Harrison's Thirst, this list is sure to get you and your fellow readers talking.
We continue to discover the untold stories of "hidden figures." These monumental innovators are responsible for an array of noteworthy contributions.
But they remain largely unknown — or overlooked. We see it even at events, as conferences continue to feature all-male panels and all-male keynotes.
This post shares a few simple ways for how to become a change agent to ensure your event is inclusive and diverse.
Speakers stand for so much more than stage presence. Many times their ideas create buzz that breeds dialogue, connectivity, and change.
In this new monthly series, called Beyond the Podium, we feature a timely round-up of stories featuring WSB thought leaders and their latest endeavors — outside of the keynote.
In this Aug. post, we shared a range of top stories, from José Andrés's work in the California wildfire relief efforts to Joanna Coles taking a bold step in leaving her role at Hearst.
As many of us who have attended a conference know, there are decisions to be made before you even get to the airport. Which seminars will you attend? Who will you try to meet with in person? Should you go to the dinner or the cocktail hour?
Event planners have long tried to lower that burden by providing recommendations. But it's a lot of work. In this piece, we talk about the promise artificial intelligence holds for those who plan and organize events.
Some people have a distinct way of weaving their story — artfully connecting it to our individual journeys. No matter their approach, they all have this in common: They leave audiences reeling with passion, emotion, and the desire to create change.
In this post, inspired by WSB's speaker Collections, we dig into the four types of storytellers that are skilled at driving people to action.
It's a trend seen in many industries. The rise of the contract worker is forcing companies to rethink how to manage their workforce. Coupled with generational shifts as Baby Boomers retire and Generation Z enters the workforce, many American companies are experiencing tectonic changes.
But it's opened up unprecedented opportunities for contract workers. In this post, the author explores the future of work, and how to manage the new workforce.
Anyone who has led the search for a lobby day speaker knows how tough it can be.
The speaker must deliver a mix of education and motivation, engaging a group of volunteers who are either itching to meet lawmakers or tired from trekking The Hill.
The job can seem daunting. But a little organization goes a long way. Inside this post are solid steps you can take. They are based on interviews we conducted with more than a dozen association leaders charged with hiring speakers every year.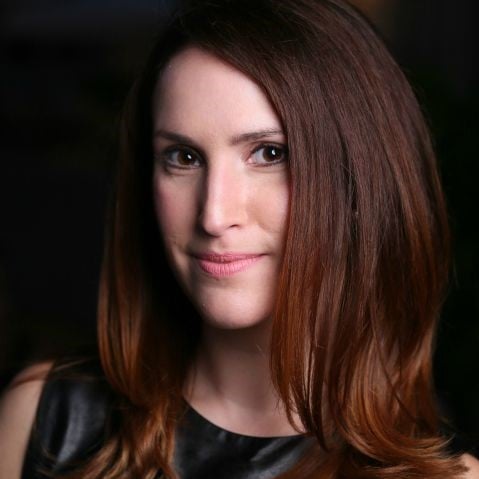 Anna Jasinski was a content marketing strategist at WSB. Prior to her time here, she was a content consultant for Fortune 500 brands, and a magazine journalist. When she's not busy writing and creating, you can find her hanging out with her two new puppies.