Leading successful teams requires a championship mentality.
Pro athletes and coaches know this better than most. From having to constantly hone their craft and step outside of their comfort zone to always keeping their customers (read: fans) and competition in mind, the skills they use in the day-to-day apply universally at work.
The leaders behind these collegiate and professional sports logos show us how lessons learned on the playing field can motivate your people and impact your business's growth. And they know it takes teamwork and collaboration to be successful.
Here's a look at the leadership thinking behind some of the groundbreaking leaders in sports history.
Sports legend Earvin "Magic" Johnson is the Chairman and Chief Executive Officer of Magic Johnson Enterprises, an investment conglomerate that provides high-quality products and services that focus primarily on ethnically-diverse and underserved urban communities.
Having left the basketball court for the boardroom, Johnson parlayed the skills and tenacity he acquired on the court into a winning formula for his successful business ventures. Still a commanding presence in the sports world, he made history in 2012 when he became co-owner of the Los Angeles Dodgers, a Major League Baseball franchise that was purchased for an astronomical $2 billion.
In his talks, he inspires audiences with the story of his stunning ascent, his philosophy for success, and his vision for a bright and promising future.
Jill Ellis has plenty of experience in molding rosters of talented individuals into successful teams, as head coach of the groundbreaking U.S. Women's National Soccer Team.
One of the most successful coaches in sports, she remains committed to teaching improvement both on and off the field — through constant adaptation, lessons in leadership, and the fight for equality. Her skill in finding common ground with those around her has been paramount in her role, as she's guided the championship team to historic back-to-back World Cup wins.
Her strategy? Be bold. Concentrating on confidence, courageousness, and the ability to take risks, Ellis shares sage advice for how you can apply these traits at work and in life.
Sheila C. Johnson was bit early by the entrepreneurial bug. A business leader and philanthropist, her accomplishments span the arenas of sports, hospitality, TV/film, the arts, education, women's empowerment, and community development.
As Vice Chairman of Monumental Sports and Entertainment, Johnson is the only African-American woman to have ownership in three professional teams: the NHL's Washington Capitals, NBA's Washington Wizards, and the WNBA's Washington Mystics. She also oversees a growing portfolio of luxury properties and lifestyle businesses, and is known for her work as founding partner of Black Entertainment Television (BET).
Never one to take the easy road, Johnson's been on a path to success that has been filled with hard lessons—including the absolute importance of collaboration. In today's challenging business environment, she offers up inspiration, and imparts important lessons she's learned as a groundbreaking leader.
George Bodenheimer is recognized as one of the most respected figures in the business of sports. Rising from his first position in the ESPN's mailroom to Executive Chairman, he led the company through an unprecedented period of global growth during a period of rapid transformation in the media and sports industries.
But he would never claim that his success is just his alone. Leading one of the world's premier brands with more than 50 separate business entities, Bodenheimer is an extraordinarily humble leader who believes ESPN's corporate success is a testament to its culture — one where talent is passionate, creative, and empowered.
Many corporate leaders believe that growth comes only when focusing on the bottom line, but Bodenheimer has a different perspective. Drawing on insights learned over the course of three decades at ESPN, he motivates leaders to make an impact by putting people first.
Shaun White is a dual-sport professional athlete who maintains some of the highest accolades in snowboarding and skateboarding. Despite being born with a congenital heart defect, he started snowboarding at age six and immediately showed an uncanny talent for the sport.
White is a three-time Olympic gold medalist, with a record for the most X-Games gold medals. But he's had more than his fair share of obstacles. From the uphill battle back from devastating injury to a massive loss at Sochi, White has overcome countless hurdles to achieve his ultimate redemption at the 2018 PyeongChang Olympics. His secret: long-term goal-setting.
In his talks, he shares with leaders what it means to embrace risk and demonstrate mental fitness — and why long-term goals are the single biggest arbiter of who can produce extraordinary results.
Mariano Rivera, one of the best pitchers in the history of baseball, overcame a humble upbringing and career obstacles to become a Yankees legend and baseball Hall of Famer.
Journeying from poverty in Panama in his youth to playing on some of the world's greatest baseball fields of all time, he personifies greatness with his extraordinary story of perseverance, drive, and building a legendary career from the ground up.
In his talks, Rivera details the hard work it takes to succeed — whether it's the highest level of the game or with any personal goal — offering actionable advice for overcoming obstacles. Explaining how the urge to excel, which lies dormant in so many of us, led him to achieve success and never let go, he shows what it means to be on a constant quest to keep learning and moving forward.
Abby Wambach is a two-time Olympic gold medalist, FIFA World Cup Champion, and the highest all-time international goal scorer for male and female soccer players. Her champion mindset, individualized coaching, and team-bound focus long contributed to USWNT's success.
A leader on and off the field, Wambach's life after professional soccer has not always been smooth. By embracing the lessons she learned through her unmatched career — and the challenges she's faced since leaving professional soccer — her passion and perseverance have served as a model for others.
An activist and advocate in the fight for equality and inclusion for causes and people across the globe, Wambach talks about issues ranging from closing the gender pay gap, to using her voice as an advocate for the LGBT community. Her message to audiences: lead by example.
One of the most celebrated and accomplished coaches in sports history, Lou Holtz has made a career of inspiring his players and motivating them to be winners.
Most notable for taking the struggling Notre Dame football program and building it into being a national powerhouse, he is the only coach in NCAA history to lead six different programs to bowl games and the only coach to guide four different programs to the final top 20 rankings.
With a focus on people and the values that make relationships and organizations excel, Holtz's message transcends athletics. Whether it's helping people understand what's important, encouraging people to hold themselves accountable, or making leaders of followers, his advice puts audiences on the road to achievement.
A larger-than-life personality known for his energy, zeal, and enthusiasm both on and off the field, Terry Bradshaw is an All-American icon.
From his achievements in football as a Hall of Fame quarterback and two-time Super Bowl MVP, to his celebrity success as television's preeminent football analyst on FOX Sports, Bradshaw is a beloved household name who came from humble beginnings to achieve astounding success.
Having reached the pinnacle of professional accomplishment and survived the depths of depression, Bradshaw talks about sacrifice, pain, competition, and adversity. He illuminates how positive thinking helped him to reach levels of success he never dreamed possible.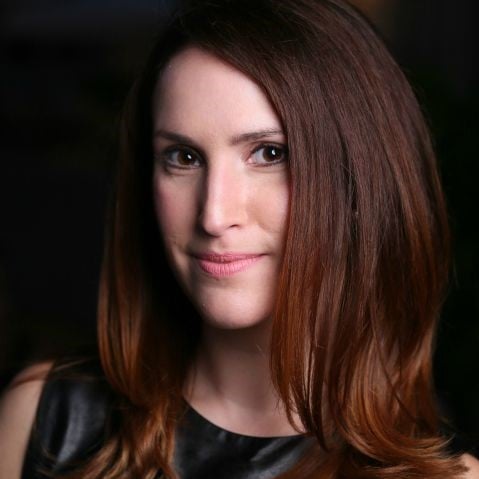 Anna Jasinski was a content marketing strategist at WSB. Prior to her time here, she was a content consultant for Fortune 500 brands, and a magazine journalist. When she's not busy writing and creating, you can find her hanging out with her two new puppies.