It's a brand new year — and with it comes brand new resolve.
For event professionals looking ahead to a full program in 2020, this is a great time to make changes to your system, workflow, and habits that can improve efficiency all year long.
Just remember: change often works best in small doses. Trying to do too much can leave you frustrated.
Ranging from the practical to the aspirational, here are a few suggestions for what you might tackle in 2020.
1. Cultivate an audience obsession.
You can never know too much about your audience.
Almost every organization can put more time and energy into discovering what their audience needs to know and wants to see.
There are many tools to embrace, such as surveys, focus groups, and individual interviews. All cost very little — sometimes nothing at all — and they can improve events dramatically. Listening to your audience is always time well spent.
2. Redefine success metrics.
Attendance is a metric that will always be part of our lives. For those involved in paid events, revenue will also be a constant. But there are many other measures for of success you can embrace.
Events are capable of increasing sales, membership and recruitment, boosting marketing efforts, generating earned media, and raising the profile of top executives. Many of these benefits have numbers attached.
Do some research and meet with some department heads to see what impact events are having. Finding ways to show the full value of your program is well worth the effort.
If, by chance, they are not having much impact, that's something you need to know, too.
3. Make 'the file' digital.
Every planner has a file full of ideas for themes and speakers. If your file still contains paper, let 2020 be the year that you go fully digital.
It's easy to print things or tear them out and put them in a folder. But it is equally easy to make a screen grab or scan a page and collect your items digitally.
Those items can then be found with a search, shared with a colleague and made available to you wherever you go, on any device. It's a solid goal.
4.

Manage (and increase) your news intake.

Planners are nothing if not intense consumers of information.

News sites, Sunday shows, TED Talks, book reviews — the list gets long in a hurry. Managing the information you receive, and how you take in that information, is a worthwhile objective.

To start, think inbound. It takes time to go out and get information. You want systems that bring it to you.

Curate email newsletters to bring you what you need and get rid of things you don't. Create a Twitter list made up of people and organizations you want to follow. If you have downtime, such as a commute, add podcasts to your lineup.

Starting the year with an efficient information system will pay off every single day.
5. Audit your event technology.
Audience expectations are increasing when it comes to technology. Many organizations are providing a smooth digital experience, from registration to participation and follow-up.
January is a good time to take stock of what your organization is offering — and where it is strong and where it falls short.
This is definitely a case where improvement is unlikely to come all at once. But you can agitate for improvements over time, especially those that might increase attendance or revenue — if you make a solid case.
That starts with a solid understanding of where your organization stands right now.
6. Share more often.
Does your entire organization understand the value of a events program? If not, 2020 is a good time to master the art of the humble brag.
If the culture of your organization supports it, share metrics and anecdotes with department heads, directors, managers, and others whenever appropriate.
It will remind them that events are an endeavor that boosts performance in many corners of your organization. That's always news worth sharing.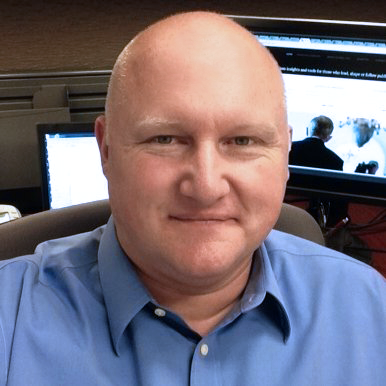 Glen Justice is a content strategist and contributor to the WSB blog. He is the founder of Outside Voice, a custom content firm, and has been writing about advocacy in various forms for almost two decades.