A conference lives and dies by its speakers. At least that's one way of looking at it.
It's true that the cast of characters you choose helps define the quality of the event experience. Everything else can go wrong. But if the people on stage deliver an unforgettable performance, your audience will likely forget any issues and inconveniences they encountered along the way.
What happens, though, when you have the exact right thought leaders, but the perfectly wrong structure? One guess: your intent to inspire may be clouded by a feeling of disjointedness and confusion.
So just as a speaker works to create a meaningful story arc for their audience, an event planner should seek to create a well-constructed event plot that doesn't feel haphazard.
After all, a great speaker lineup becomes a story. If the overarching experience feels unnatural or chaotic, it simply won't have the same impact.
Here are four simple tips for creating a subtle event narrative that will engage your audience from start to finish — and deliver a satisfying conclusion.
1. Kick off your event with energy and insight.
No matter the conference or industry, there is always one common and defining feature: a hectic schedule.
To set the stage for the upcoming series of events, kick off your event with an energizing thought leader that will prime your attendees for learning.
Events like these provide a critical opportunity to open minds and broaden viewpoints. The right voice can help your audience boycott outdated perspectives to prepare for new and innovative ways of thinking.
👉 Here are some potent and powerful voices we love who are leading innovative thought.
2. Drive excitement with big names.
In considering your event's narrative arc, it's imperative to weave in a pinnacle moment, in the middle of your event.
The rising action will build upon everything your audience experienced prior— the people, content, takeaways— and start to bring it all together. It also helps your attendees rebuild lost energy, giving them much-needed momentum to get through the remaining agenda.
On the flip side, it's a key moment of truth. A bad climax is the easiest way for your audience to feel cheated.
However, when you center your event around household names and sought-after voices, it's hard to disappoint. Their celebrity status can be the driver of big ticket sales. Their ability to impress can also serve as the defining moment that helps sell early interest in your next event.
👉Here are some of our favorite voices creating excitement with the quality of their star power and their content.
3. Consider a breakout session, for reflection.
Keynote speeches and on-stage talks can help inspire your audience. But they are not an effective means of creating detailed next steps, plans, or high-depth strategic ideas.
All well-planned programs have an overarching theme to which all agenda items are geared to build on. To fully activate your audience, create the time and space for them to apply what they've learned while still on-site, via breakout sessions.
These hands-on meetings offer your program attendees the best opportunity to discuss, reflect, or act upon those themes in a more intimate or specialized setting. And it allows you to capitalize on their energy and focus when the information is freshest in their minds.
👉Need help finding a good breakout host? Search our DirectConnect site for budget-friendly options.
4. End the event on a high note.
How you conclude your event matters just as much as — if not more than — your event opener and headliner.
Your audience will likely experience an array of exciting and meaningful moments over the course of your conference. But if it wraps in an anticlimactic fashion, that's the exact feeling you'll leave them with as they walk out the door.
For your attendees who are likely feeling fatigued at this stage, the ending should be memorable and inspirational. This is the time to bring in an expert motivator who provokes infectious optimism. A perfect fit speaker in this moment can leave your audience reeling with a hopeful view of the future.
👉Here are a few masterful motivators who propel positivity with audiences.
The most interesting speaker experiences cover a variety of perspectives. Let us help you create your own flawless lineup.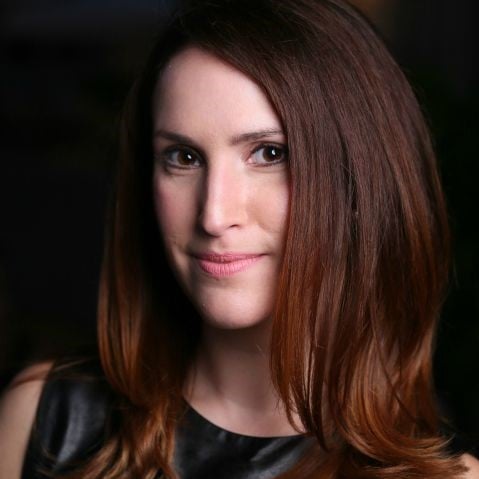 Anna Jasinski was a content marketing strategist at WSB. Prior to her time here, she was a content consultant for Fortune 500 brands, and a magazine journalist. When she's not busy writing and creating, you can find her hanging out with her two new puppies.