Ashlee Ammons knows what it takes to rise through the ranks at a young age.

She began her career with the internship of a lifetime, working with NBA star LeBron James. From there, she rose from executive assistant to director of events, producing for A-Listers like Oprah Winfrey, Leonardo DiCaprio, and Jay-Z — all by age 26.

Ammons embraced her passion for entrepreneurship and started her own company that she co-founded with her mother, Kerry Schrader, called Mixtroz. The duo was named to Entrepreneur's recent inaugural list of 100 Powerful Women. Ammons was also just named to the Birmingham Business Journal's Top 40 Under 40 of the decade.
Ammons' story is one of unrelenting hustle and breaking barriers. She shared with us her advice for how to excel when you feel out of your element, and the best way to set and accomplish goals.
1. Tell us about your career journey and how you ended up working with big names like LeBron James and Oprah.
I've always started from the bottom and made something from nothing.
Early in my professional journey, I saw first-hand the power of networking. During undergrad, while working on a project called Dance Marathon, I was randomly paired with a student. This was in a time before iPhones and social media, so while this student and I worked together, we also needed to talk to pass the time.
Following only an hour-long conversation with this student, he asked me if I was interested in an internship. I said "yes," he made an email intro, and a few weeks later I was NBA star LeBron James's first intern.
It is really just that simple — we are all one collision away from "the" collision.
When I started in NYC, I was an executive assistant, but I never viewed the role as administrative. Early on in my position, I made myself valuable. When my boss started to ask for something, I almost always thought several steps ahead and secured not only the thing he was asking for, but the next few things he'd need.
In doing that, I mastered his life personally and professionally and made myself indispensable. At the same time, I made it my business to not just understand him, but to also understand the business. I slowly would ask to become more hands-on in things that didn't involve being his assistant. I grew by learning and watching and making myself available to do all of the unsexy work behind events.
With this approach, it became only a matter of time before I was leading them. The first event that I produced by myself was activations at the 2012 London Olympics. I got the gig because I'd been doing all the work behind the scenes, and in this case, I went to my boss and he made the lead title official.
2. How did you find your way into the tech world, to ultimately found your company, Mixtroz?
I believe that tech found me. A problem at an event presented itself — the suggested way of connecting with new people was to approach people with the same color dot on their name tag. It was clumsy. It was outdated. And there had to be another way.
When I tried to think about how to solve the problem of making people collide dynamically at events, I quickly realized that, even in 2014, the solution would need to be simple yet tech-enabled. After doing some simple online research and using the industry experience of my mom/co-founder, we consciously decided that we could solve this problem in a way that was different from all that we'd seen thus far. The trick to entrepreneurship is seeing something in a way that it hasn't been seen before.
My company, Mixtroz, is a SaaS company providing CaaS "Community-as-a-Service," driving event attendees from phone to face-to-face in real time while capturing custom data. Users download the app, complete a virtual name tag, and take a survey customized by the event organizer — in seconds.
At a predetermined time, the app simultaneously matches attendees with two to nine others with similar responses (or dissimilar, depending on customer weighting) and guides them to those persons for a curated group networking session, in real time. As attendees mix, the event organizer learns from visualized data both individualized and in aggregate which can be used to drive future marketing and event programming decisions. Mixtroz is used today anywhere 50 or more people gather.
Mixtroz essentially uses technology to improve the world's oldest art — face-to-face connectivity — and in doing so I can give people the opportunity to make their own life-changing connections.
3. What's your best advice for setting and achieving goals?
When starting up, there are a lot of problems to tackle. The only way to do it and see progress is to distill what can seem like huge boulders to their smallest most pebble-like size, and attack them that way.
When we were building Mixtroz, I barely knew what a wireframe was. But I researched it and understood it to be a flowchart of app screens. To bring that to life, I took a stack of post-its, drew the app screens I envisioned in my mind, and put them on my bathroom door in the order I saw them flowing. This is how I communicated our app screens to our development team at first. This is entrepreneurship 101 — using what you have today to build what you want tomorrow.
Early on, I realized being a smart, savvy, accomplished, intelligent black woman with an idea wasn't enough. In the beginning we heard more "no's" than I care to count, and at a certain point we realized that we'd have to find another way to build this business.
For us, it was recognizing that the ecosystem that your business is based in is everything. Startups need support, period. If you are not getting that support where you are, go elsewhere. For us, that was Birmingham, Ala. We started our journey in Birmingham with an accelerator in Jan. 2018, and now our HQ and our family has relocated to this truly magical city. As an entrepreneur it is your job to find your people, find your champions, go there, and soar.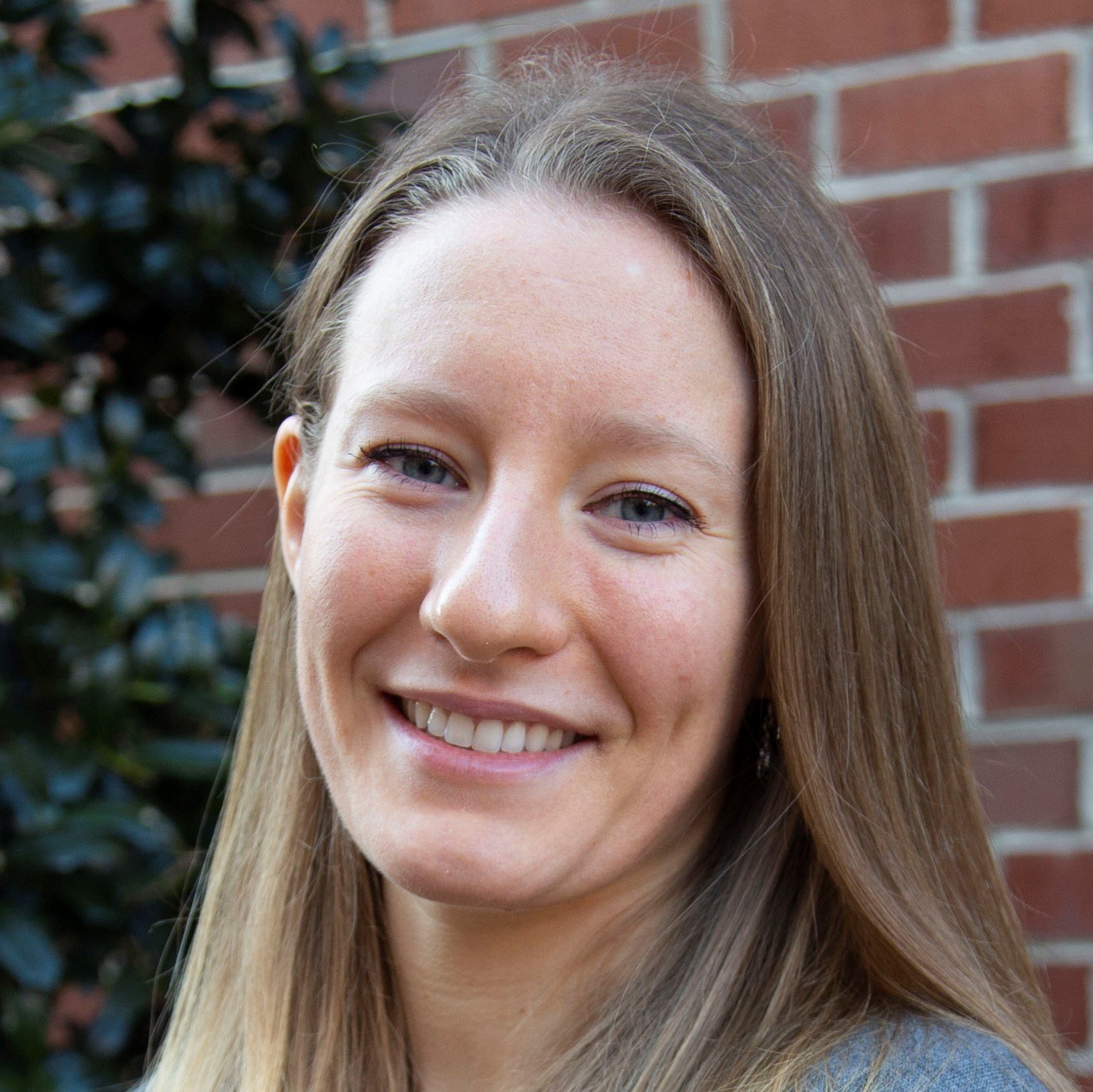 Megan Boley was a content marketing writer at WSB. When she's not wordsmithing, she can be found with her nose in a book or planning her next adventure.