As 2020 approaches, so too does the 100th anniversary of the passage of the 19th Amendment — granting and protecting women's constitutional right to vote.
It also comes on the heels of Forbes's "America's 100 Most Innovative Leaders" list, where the lineup included only one woman, spurring backlash and an official response from the editor.
In turn, other publications released their own lists of most innovative women. Some went a step further, like Fast Company and Entrepreneur, featuring women founders and leaders on their covers. Inc. made history with its cover of a visibly pregnant female CEO — a glass-shattering first for a business magazine.
This, plus the historical centennial of women's suffrage, provides an opportunity to openly discuss issues of inequality and explore its relevance to the issues of equal rights today. So we're taking the time to shine the spotlight on some of the women leaders, founders, and innovators that we know who are paving the way, changing the world, and making history.
Female Founders Shattering Stereotypes
Pioneers in their fields, these fierce female founders push the limits of what's possible. With their penchant for thinking big and drive for achievement, they're changing the world and transforming their respective industries.
Reshma Saujani is the founder and CEO of Girls Who Code — an international nonprofit organization working to close the gender gap in technology and change the image of what a computer programmer looks like and does. Through Girls Who Code, Saujani is leading the movement to inspire, educate, and equip young women with the computing skills to pursue 21st century opportunities. She's also on a mission to teach girls to be brave, not perfect. Her TED Talk on teaching girls bravery over perfection has more than four million views and has sparked a worldwide conversation about how we're raising our girls. Her #MarchForSisterhood is Friday, Oct. 11, the Day of the Girl — where Girls Who Code hopes to encourage the largest online march in history.
Shelly Kapoor Collins is the founding partner of The Shatter Fund, a returns-driven fund investing in technology companies led and started by women. Kapoor Collins shares leadership lessons on stepping outside of her comfort zone and taking risks which led her to break into one male-dominated industry after another, starting from corporate techie to hacking politics, and finally breaking through into the most insular industry of all — venture capital — to fund female entrepreneurs.
Leah Busque Solivan is the founder and executive chairwoman of TaskRabbit. She started her career at IBM as a software engineer, but it was a vision for revolutionizing the way people work that led Busque Solivan to pioneer the concept of "service networking" with the creation of TaskRabbit. In 2017, she became a General Partner at FUEL Capital, an early-stage venture firm committed to giving outsiders the inside edge. She also oversaw TaskRabbit's successful sale to IKEA.
Arianna Huffington is the founder of The Huffington Post, and founder and CEO of Thrive Global. Because of her impact in media, Huffington was named to Time's list of the world's 100 most influential people and the Forbes Most Powerful Women list. At the forefront of one of the world's most successful news sites and a key figure in the current communications revolution, she proves the importance of risk-taking and overcoming naysayers.
Business Leaders with High Impact
As powerhouse leaders spearheading the next leading company or changing the way we do business, these individuals know what it takes to succeed in a rapidly changing world. Whether they've claimed the corner office or inspired the next phase of innovation, they are united by their visions for change.
Kat Cole serves as chief operating officer and president at FOCUS Brands. Her improbable rise from working as a Hooters Girl to running a billion-dollar brand in under two decades is an exemplary story of grit, service, and hustle. Cole's belief system about how to do business and make tough decisions, her strategy around managing change, and her unrelenting commitment to serving others continue to prove successful. She is a prime example for emerging leaders who are redefining the chief seat.
Sheila C. Johnson has had a multifaceted career. She is CEO of Salamander Hospitality, LLC, overseeing a growing portfolio of luxury properties and lifestyle businesses. She's also vice chairman and partner at Monumental Sports, and president and managing partner of the WNBA's Washington Mystics. Johnson is the first African-American woman to have a stake in three professional sports teams, and is a formidable TV pioneer, having been a founding partner of BET (Black Entertainment Television). She supports and empowers female-led enterprises that can advance transformational social change, as co-founder of WE Capital.
Charlene Li is the founder and CEO of Altimeter Group — a disruptive industry analyst firm that was acquired by Prophet in 2015. For the past two decades, Li has been helping organizations see the future, so that they can thrive in the face of disruption. In her newest book The Disruption Mindset, she lays out how organizations can develop a disruptive mindset to innovate and transform. Named by Fast Company as one of the most creative people in business, Li encourages people to rethink the way they lead others and run businesses.
Financiers Breaking Boundaries
Fierce and savvy, these financial experts share insight on business and investing, and the inner-workings of economy and investment strategy. Backed by personal experience, they've learned first-hand how to navigate the complexities of the financial sector.
Sallie Krawcheck's professional mission is to help women reach their financial and professional goals. She is the CEO and co-founder of Ellevest, a just-launched digital investment platform for women. Before becoming an entrepreneur, she was CEO of Merrill Lynch Wealth Management and of Smith Barney. Historically the most senior woman on Wall Street, Krawcheck has a record of turning around financial services businesses, even during the financial crisis, by employing an intense and unique client focus.
Janet Yellen assumed her position as chair of the Board of Governors of the Federal Reserve System during the recovery of the economy from the financial crisis. As the first woman to serve as head of the central bank, she oversaw a period of strong job growth and the start of monetary policy normalization. A steadfast policymaker, an advocate for jobs, and an economics trailblazer, Dr. Yellen holds key insights into global and domestic monetary policy and economic trends.
Michelle Caruso-Cabrera first broke into the world of journalism at a time when Hispanic women were a rarity on television — particularly in the field of economics and finance reporting. Beginning her broadcasting career as a producer at Univision, she later gravitated to a role at CNBC, at a time when the industry was dominated by men. In her 20 years at the network, Caruso-Cabrera established herself as a savvy and pointed authority. As chief international correspondent and co-anchor of 'Power Lunch,' she reported from Iraq, Iran, Ukraine, Venezuela, and other world hotspots. Today, she's a member of the Board of Directors of a financial services firm, Beneficient.
Dambisa Moyo, whose talk for TED Global garnered more than 1.7 million views, is a sought-after thought leader and economist. A Barclays Bank, Chevron, Barrick Gold and Seagate Technology board member, she is a frequent CNBC and Bloomberg contributor, and also writes for the Financial Times and the Wall Street Journal. Dr. Moyo brings academic heft and dynamic practical skill to today's economic conversation. Named by Time as one of the "100 Most Influential People in the World", Dr. Moyo holds a renowned global economist's perspective to the macroeconomy and international affairs.
Female Athletes and Sports Icons
These pro athletes and sports icons embody the championship mentality. They are showing the world what it looks like to persevere, cross hurdles, and work with others to break records and barriers.
Abby Wambach is a two-time Olympic gold medalist, FIFA World Cup Champion, and the highest all-time international goal scorer for male and female soccer players. She's also a fierce advocate for equality for women athletes — and is working to revolutionize leadership development for women in the workplace while she leads the fight for equal pay . Her newest book Wolfpack delivers an empowering rally cry for women to unleash their individual power, unite with their pack, and emerge victorious together.
Jill Ellis, legendary head coach of the U.S. women's national soccer team, was recently named The Best FIFA Women's Coach for 2019. She's the first American and first U.S. coach to win the award twice. Under her leadership, the USWNT secured back-to-back World Cup wins — raising the profile for women's soccer on the world stage. In 2019, her team lost only the first match of the year, and were unbeaten in the next 17 consecutive games. At the 2019 tournament, the USWNT made history with the most goals scored by a team in a World Cup match — men's or women's. This month, Ellis retired from the USWNT as the winningest coach in U.S. soccer history, with 106 wins.
Bonnie St. John, Paralympic ski medalist, knows a little something about facing challenges. As an amputee living in San Diego with no money (or snow) for training, St. John needed to apply extraordinary tenacity and flexibility to become the first African-American to win Olympic medals in ski racing. Hailed as "one of the five most inspiring women in America" by NBC Nightly News, St. John uses her unique experience as a one-legged ski champion, Rhodes Scholar, and White House official to encourage others to aim higher and achieve extraordinary results.
Pioneers Making Military History
These women excelled in a male-dominated field, blazed a trail of innovation, and made military history. As pioneering leaders who changed the modern military landscape, they are breaking barriers and paving the way for future leaders.
General Lori Robinson, in her 36-year military career, served as Commander of North American Aerospace Defense Command (NORAD) and U.S. Northern Command (NORTHCOM). As a combatant Commander, Gen. Robinson was the most senior military woman to serve in the U.S. Department of Defense. Prior to her command of NORAD/NORTHCOM, she was the Commander, U.S. Air Forces Pacific. As a powerful woman in a world dominated by men, Gen. Robinson is recognized for her leadership, overcoming obstacles, and deep understanding of the state of U.S. national security.
Carey Lohrenz, the first female F-14 Tomcat pilot, was a pioneer in military aviation. Having flown missions worldwide as a combat, mission-ready U.S. Navy pilot, Lohrenz is accustomed to working in fast moving, dynamic environments where inconsistent execution can generate catastrophic results. Lohrenz knows what it takes to break barriers and win in one of the highest pressure, most extreme environments imaginable. Her experience in the all-male environment of fighter aviation and the lessons she learned in her career provide a credible platform for her insight and guidance.
Deborah Lee James, 23rd Secretary of the Air Force, is a business leader backed by 15 years of executive experience in private industry. As only the second woman to ever lead a military service, Lee James assumed her position during a time of unprecedented political divisiveness here at home and major threats to the U.S. overseas. She was responsible for sending forces forward to combat ISIS in the Middle East, reassuring European allies against a resurgent Russia, and preparing forces for possible responses on the Korean peninsula. She also handled diverse issues ranging from battling sexual assault in the military to addressing the health of the nuclear enterprise and the future of space.
Bring a female achiever to your next event. Explore our Collection to see who else is making history.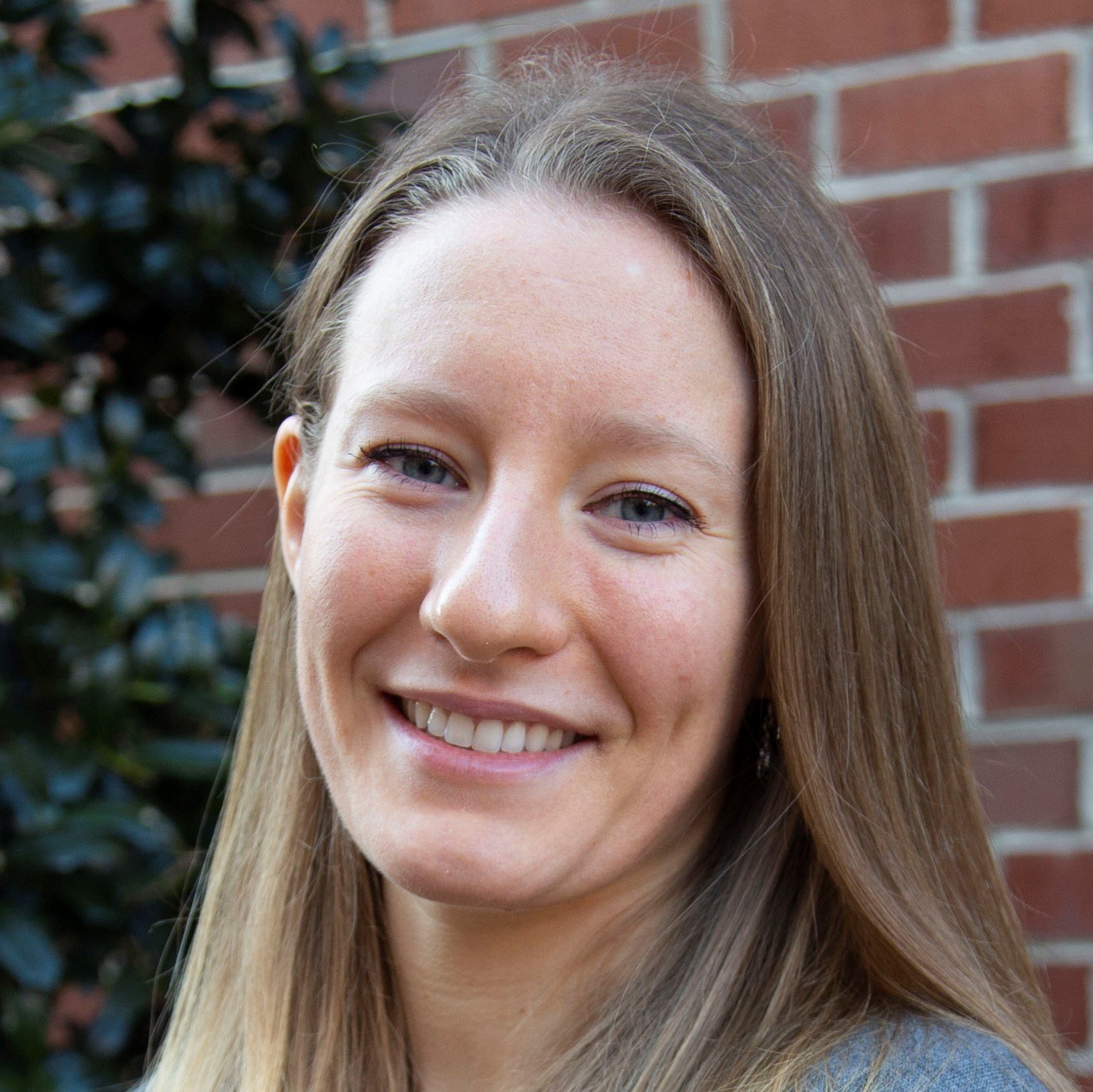 Megan Boley was a content marketing writer at WSB. When she's not wordsmithing, she can be found with her nose in a book or planning her next adventure.