As the holiday season approaches and the year draws to a close, it's the perfect time to cozy up to a good book. Especially as the weather gets colder and we tuck ourselves indoors.
These six new or soon-to-be-released titles, from some of our top voices, provide compelling stories and interesting perspectives. From love hacks and eating better to sparking bravery in women, delve into each industry front-runner's unique tale.
Want more? See the list of 12 smart reads on our bookshelf, from back in September.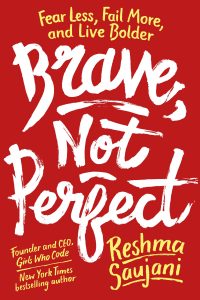 1. Brave, Not Perfect by Reshma Saujani
Women are taught to be perfect — not brave. In this book inspired by her TED Talk, Reshma Saujani empowers women to embrace failure, shed what makes them unhappy, and chase after what sparks their souls. This collection shares the stories of fearless women changing the world, one brave act at a time. By being brave, rather than perfect, we can all create a joyful life and seize our chance at happiness, she says.
"The perfect is not just the enemy of the good; the pressure to be perfect is the enemy of girls around the world," says Adam Grant, The New York Times bestselling author. "In this courageous, convincing book, Reshma Saujani shares a bold vision to free girls — and women — from the shackles of social expectations."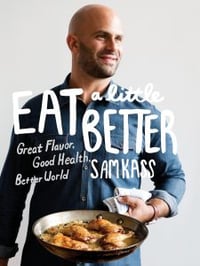 2. Eat a Little Better by Sam Kass
Small changes and little choices can add up to big change. Sam Kass, former White House food policy advisor and chef to the Obamas, outlines how we can eat our way to a healthier lifestyle by establishing appealing habits.
With Eat a Little Better: Great Flavor, Good Health, Better World, anyone can pick up a new philosophy on eating and living — without feeling deprived.
Food & Wine says of his book: "Kass shares the lessons he instilled in the White House kitchen in a remarkably approachable way."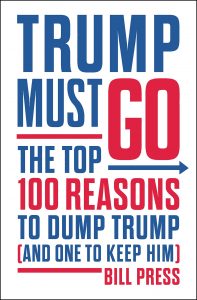 3. Trump Must Go by Bill Press
In Trump Must Go: The Top 100 Reasons to Dump Trump (and One to Keep Him), political commentator and radio host Bill Press delves into the key reasons he believes Trump should be removed from office — whether by impeachment, the 25th Amendment, or the ballot box.
He comprehensively dissects each of his arguments from top to bottom, coloring a disturbing picture of the man we call "President."
"Chaos and corruption have become our new normal," Press writes in the introduction. "It's a testimony to the stability, solidity, and strength of the American people [that we've survived]." But, while he offers many reasons to ditch Donald Trump, he does offer one reason to keep him.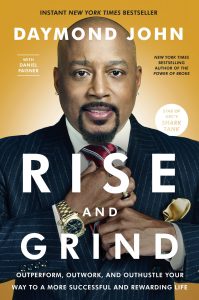 4. Rise and Grind by Daymond John
Daymond John is no stranger to hard work. He knows firsthand the hustle it takes to transform an idea into a billion dollar brand. As a young man, he founded a modest line of clothing on a $40 budget by hand-sewing hats between his shifts at Red Lobster. Today, his brand FUBU has over $6 billion in sales.
In the highly anticipated follow-up to his first best-seller, The Power of Broke, his latest book Rise and Grind explores John's own path to success and the winning secrets of other successful moguls.
"Along the way, he also reveals how grit and persistence both helped him overcome the obstacles he has faced in life, and ultimately fueled his success," it says on his site.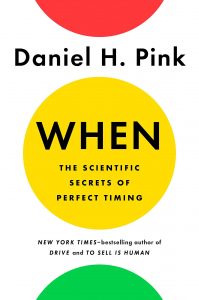 5. When by Dan Pink
In the slew of "when" decisions that life throws at us, timing is everything. In his book, Dan Pink takes the guesswork out of deciding the optimal timing of key life decisions — like when to switch careers or when to get married.
With a plethora of scientific research to back him up, Pink reveals insights into how we can build the ideal schedule and live more optimized and engaged lives.
From Harper's Bazaar, in praise of When, The Scientific Secrets of Perfect Timing: "Daniel Pink is one of the few non-fiction authors alive today capable of filtering the work of so many scientific minds through his original human stories and onto the page ... reading this book is time well spent."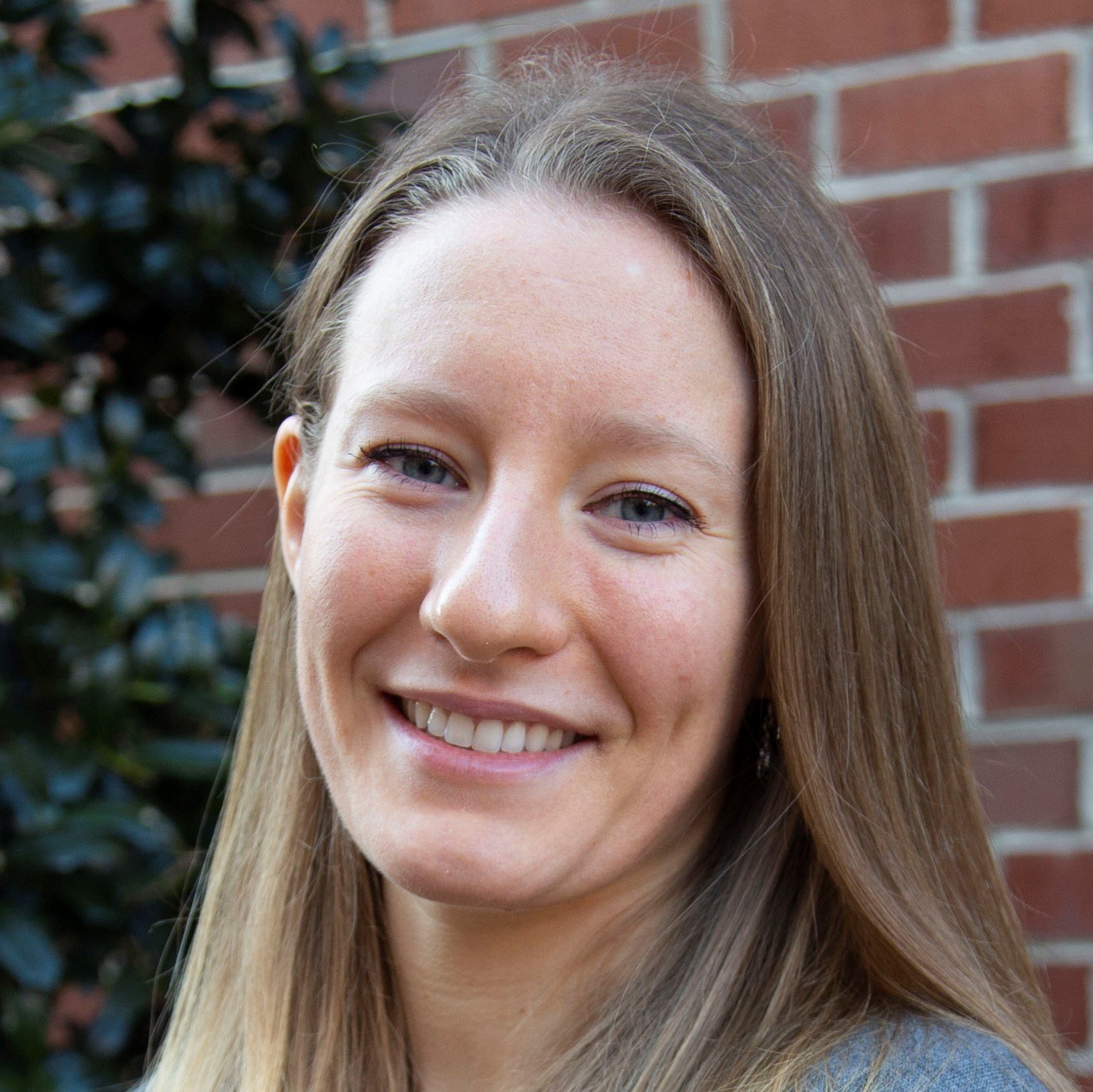 Megan Boley was a content marketing writer at WSB. When she's not wordsmithing, she can be found with her nose in a book or planning her next adventure.