Speakers stand for so much more than stage presence. Their ideas create buzz that breeds dialogue, connectivity, and change.
In each edition of our Beyond the Podium series, we showcase timely news and ideas connected to WSB's leading voices. Here are some of the top stories from November featuring our thought leaders and their latest endeavors — outside of the keynote.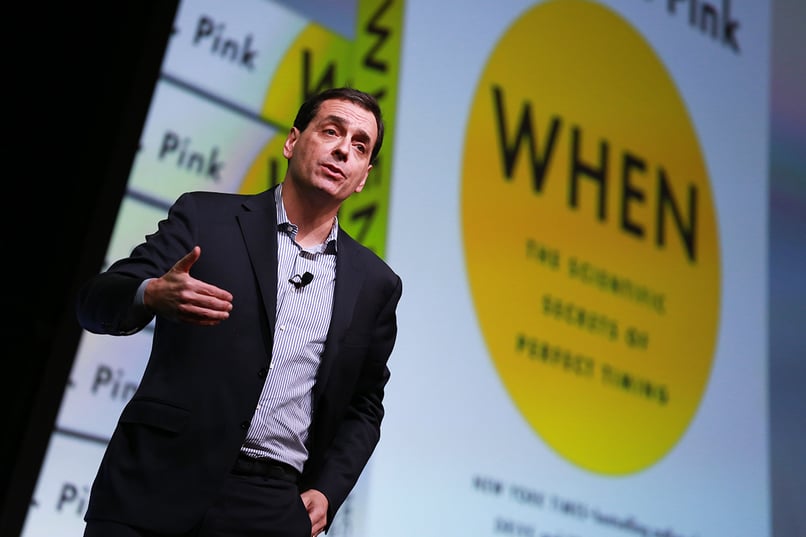 Photo of Daniel Pink by Eileen Oh.
1. Daniel Pink, Adam Grant, Amy Cuddy, Rachel Botsman: On the Thinkers50 list
Every two years, the Thinkers50 team releases its global ranking of management thinkers. It's the essential guide to which thinkers and which ideas matter now. On this year's list are Daniel Pink, for his provocative ideas around the science of motivation and timing, and expertise on the business zeitgeist; Adam Grant, for his focus on originality, motivation, non-conformity, generosity, meaningful work, and success; Rachel Botsman, for her expertise on the explosive new era of trust and technology and what this means for life, work, and how we do business; and Amy Cuddy, for her expertise on the behavioral science of power, presence, and prejudice.
More in provocative ideas: Yancey Strickler spoke to NBC about his perspective on value. There's a prevailing belief that the right choice in every scenario is the one that makes the most money. It's time to put this idea to rest, he says.


Former U.S. Ambassador to the United Nations Nikki Haley toured media and universities this month to discuss her revealing, dramatic, and deeply personal new memoir, With All Due Respect. In her new book, she shares stories from her early years growing up in Bamberg, S.C., the proud daughter of Indian immigrants, on becoming the state's first elected female and minority governor, and about her ascension to the one of the highest diplomatic posts on the world stage. "Some people think that you have to be the loudest voice in the room to make a difference. That is just not true," she writes, in her memoir. "Often, the best thing we can do is turn down the volume. When the sound is quieter, you can actually hear what someone else is saying. And that can make a world of difference."
Also in books news: Former White House National Security Advisor John Bolton is set to release his memoir before the 2020 presidential election.
What's Daymond John's secret to work-life balance? Simple. Incorporate some personal time into your day. The ABC's "Shark Tank" Shark shared an Instagram post on a fishing trip with friends — at 5:30 a.m. "If you want #worklifebalance, you need to make it a priority to steal away time for yourself no matter how small it is. It will add up over time and you won't regret it," he writes, in the post. John speaks to the importance of working hard — but not at the sacrifice of your own well-being.
WSB's newest exclusive speaker Nicole Lapin is also talking about balance. In Brit + Co, she talks about how she learned to be a better friend to herself.
As part of his continued advocacy for post-9/11 veterans, President George W. Bush hosted the Bush Center's 2019 Warrior 100K bike ride in Crawford, Texas, to honor the service, sacrifice, and resilience of our nation's warriors. With President Bush leading the way, the 2019 Warrior riders hit the trail. "On behalf of a grateful nation, thank you for your service, and on behalf of a grateful friend, I'm thrilled to be with you. Let's ride," he said just before the ride.
Related: Bob Woodruff's Foundation receives an award for support among veterans and military service members. The journalist also recently spoke with local traumatic brain injury survivors and caregivers.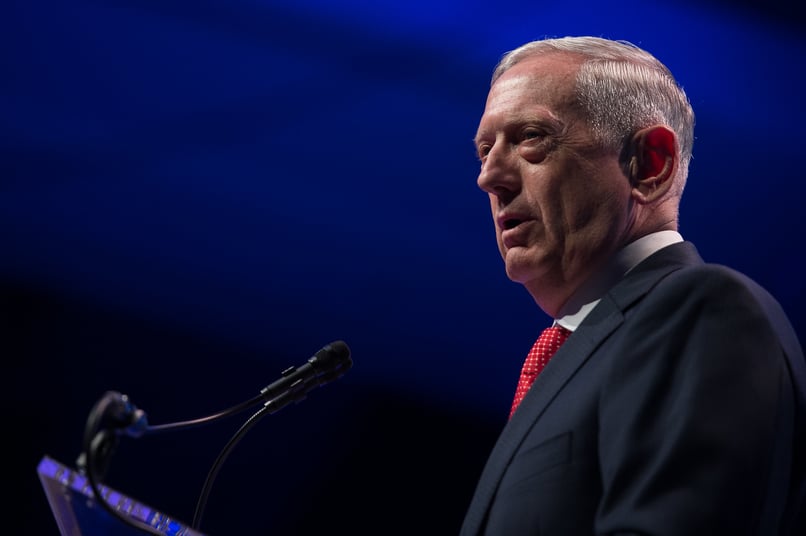 Photo of General James Mattis by Army Sgt. Amber I. Smith, DoD, used under Creative Commons.
One of the most outspoken critics of partisanship and polarization, General James Mattis published a new thought provoking op-ed in The Atlantic, entitled "The Enemy Within." General Mattis, who previously served as the 26th U.S. Secretary of Defense, discusses how our current politics are "paralyzing the country." He pens thought provoking statements on the most important principles that we seem to have forgotten within our current political state, and rebukes some common criticisms of the institutions of government. "Our grasp on what it takes to sustain a democracy is slipping," he writes.
Speaking of the current state of politics: Rachel Botsman recently penned an article about the rapidly eroding trust in the UK. Trust is a rare commodity. How do we rediscover it? she asks readers.


Former NCAA championship wrestler Anthony Robles, who this month attempted another Guinness world record, will have a film out next spring featuring his life and success as an NCAA wrestling champion. The movie called "Unstoppable" is an inspiring story of how Robles — born with one leg and an unconquerable spirit — became a undefeated wrestling star in college. Dwayne "The Rock" Johnson, whose company Seven Bucks Productions is producing the film, says he's very happy to take on this project and that he and his team are passionate about sharing stories that inspire and resonate on a global level.

ICYMI: Inspirational speaker Rebecca Alexander also has a biopic coming about her journey, starring Emily Blunt and produced by John Krasinski.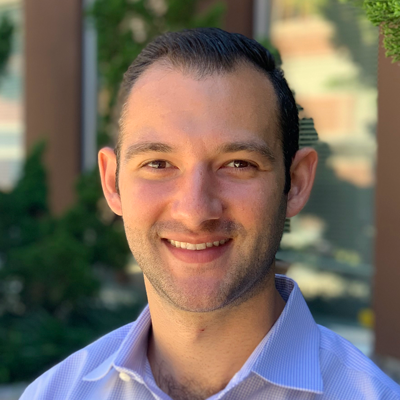 Andrew Valcarcel is a sales associate at WSB. A lifelong book worm, you can find him in his spare time at his favorite restaurants or coffee shop with the newest bestseller.