If you're looking for a good book as the weather starts to turn, you're in luck. There are a slew of new and soon-to-be-released titles from an array of inspiring and exciting expert voices who are eager to share their words with the world.
Here are 12 books on our bookshelf this fall, covering everything from politics and power to humanitarianism. They're sure to get you and your fellow readers talking.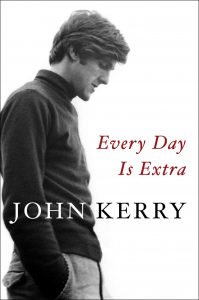 1. Every Day Is Extra by John Kerry
In Every Day Is Extra, John Kerry documents his remarkable career and powerful personal story — providing a glimpse into his five terms as U.S. senator, his 2004 presidential run as Democratic nominee, and service as Secretary of State. This moving memoir uncovers Kerry's inside perspective on some of the most important events in modern history. And, through his eyes, readers see the unknown side of major figures, like Barack Obama and John McCain.
"In these pages Kerry shows remarkable honesty, depth, even spirituality," writes David M. Shribman of The Boston Globe. "There is remarkable poignancy — not the usual currency of the career politician and the country's top diplomat."
2. Not for the Faint of Heart by Wendy Sherman
Ever wonder what it's like to sit across the negotiating table from the Iranians or North Koreans? In Not for the Faint of Heart, Wendy Sherman takes readers inside historical events like the Iran nuclear deal and explains the leadership qualities necessary to being an effective negotiator. She fluidly translates these attributes from international diplomacy to practical applications in our everyday lives.
"A riveting read," says Claire Shipman, journalist and co-author of The Confidence Code, in praise for the book. "Sherman's candid stories about the way women relate to success, failure, and persistence is a balm for every reader who has been one of a few, or the only woman at the table."
3. The Coddling of the American Mind by Jonathan Haidt
An epidemic is sweeping through American college campuses. Anxiety, depression, and suicide are on the rise. Students and teachers are afraid to speak honestly. The origin of these issues lies closer than we think. The conditions in which we learn and were raised created a society of young adults who are less likely to become autonomous and able to navigate life's challenges. In The Coddling of the American Mind, Greg Lukianoff and Jonathan Haidt dissect how to foster cooperation and understanding, even across political party lines.
"Our behavior in society is not immune to the power of rational scientific analysis," says Neil deGrasse Tyson. "Through that lens, prepare yourself for a candid look at the softening of America, and what we can do about it."
4. We Fed an Island by José Andrés
Chef José Andrés knows how to manage chaos. When Hurricane Maria blasted Puerto Rico and devastated the island, four days later he arrived with a team of chefs, ready to feed the masses. With practicality and efficiency that can only be learned from working in the restaurant industry, Andrés rallied the local businesses and organized a network of kitchens to provide hot meals for those affected by the disaster. His book, We Fed an Island: The True Story of Rebuilding Puerto Rico, One Meal at a Time, tells the powerful story.
Wrote Anthony Bourdain before his passing: "When disaster hit Puerto Rico, José Andrés didn't wait ... His big heart and boundless energy could not be restrained by red tape. People were hungry, and José is a chef. Chefs feed people ... He is a leader, an innovator, and a true hero."
5. Fear: Trump in the White House by Bob Woodward
From the Pulitzer Prize-winning journalist who broke the Watergate scandal comes Fear — the next scintillating installment in his repertoire of reporting. Bob Woodward reveals the inner-workings of the Trump administration and provides unprecedented details about life inside the White House. Drawing from a vast pool of research and first-hand interviews, Woodward paints a picture of the administration's decision-making mechanisms and what goes on behind closed doors inside the White House.
"Though his books are often sensational, he is the opposite of sensationalist," writes Nick Bryant for BBC. "He's diligent, rigorous, fastidious about the facts, and studiously ethical. There's something almost monastic about his method ... He's Washington's chronicler in chief."
6. The Snowball System by Mo Bunnell
If you're happier, then so are your clients. In The Snowball System: How to Win More Business and Turn Clients Into Raving Fans, Mo Bunnell provides powerful, proven tools and methods that will launch your business into the stratosphere. Bunnell teaches readers how to sell themselves and make lasting connections with clients and customers, all while growing their business and assuring continued success.
"If you're even a little uncomfortable selling, Mo Bunnell will ease your concerns," says Dan Pink, author of To Sell Is Human. "In this concise, practical book, he shows that the essence of effective sales isn't back-slapping or slick-talking. It's learning how to be strategically helpful to your clients and customers. This is wisdom everyone in business development could use."
7. Leadership: In Turbulent Times, by Doris Kearns Goodwin
Doris Kearns Goodwin delves into the leadership personas of four presidents — Abraham Lincoln, Theodore Roosevelt, Franklin D. Roosevelt, and Lyndon B. Johnson. With authority and expertise gained over a career of research, she tells the story of how these men overcame unprecedented hardships with resilience and a guiding moral purpose. An essential road map for leaders in any field, Leadership: In Turbulent Times provides an illuminating account of the early development and growth of leadership in America.
"Business students invariably ask me: 'With what historical figure would you like to have lunch?'" says Warren Buffett, in praise for the book. "Doris Kearns Goodwin has prepared a marvelous banquet with four leaders whose lives provide lessons for all of us. Pull up a chair."

8. Ship of Fools by Tucker Carlson
Left and right no longer hold meaning in the modern political landscape of America. In his new book, Ship of Fools: How a Selfish Ruling Class Is Bringing America to the Brink of Revolution, Tucker Carlson argues that, rather, "The rift is between those who benefit from the status quo, and those who don't." With his signature witty political commentary, he answers the pressing question of how to put our country back on course.
This read comes after Carlson's book debut Politicians, Partisans, and Parasites: My Adventures in Cable News — a jocular and razor-sharp review that both exposes and defends the absurdity that underlies the world of politics. Here, readers can expect a wild and informative behind-the-scenes ride with a news correspondent and political pundit.
9. For Colored Girls Who Have Considered Politics by Donna Brazile
Few know the story of the four women who call themselves "The Colored Girls." Donna Brazile, Yolanda Caraway, Leah Daughtry, and Minyon Moore have been working behind the scenes in politics for over thirty years, transforming the system from the inside out. The lives of black women in American politics are notably absent from bookshelves — until now. For Colored Girls Who Have Considered Politics depicts the remarkable experience of four friends who work tirelessly to ensure that everyone gets a seat at the table.
"A compelling memoir of cultivated dreams, For Colored Girls provides insight into and illumination of the undeniable call to service and the ways in which these four navigated a sometimes perilous and truly circuitous journey," says Angela Bassett in her review.
10. Thirst by Scott Harrison
From nightclub promoter to volunteering on a hospital ship in West Africa, Scott Harrison knows what it's like to turn your life upside down and chase your calling. In Thirst: A Story of Redemption, Compassion, and a Mission to Bring Clean Water to the World, Harrison tells the origin story of charity: water — one of the most trusted nonprofits in the world (Did you know 100 percent of donations go straight to bringing clean drinking water to more than eight million people globally?). His tale of grit and compassion teaches how to build a better charity and world using unconventional and inspiring methods.
"Thirst is a hope-filled book about finding your purpose in life and pursuing it against all odds," says Arianna Huffington, founder & CEO of Thrive Global. "This book will inspire you to believe that you are more than the obstacles life has put in your path, and the world is more generous than it often seems."
11. LikeWar: The Weaponization of Social Media by Peter W. Singer
With smartphones making the world more interconnected than ever, ordinary people have the opportunity to play a role in international conflicts — for good, or for bad. The new battleground of the age is the Internet. Terrorists livestream their attacks. Viral misinformation alters the future of countries. Hackers wage infowars. Peter Singer's LikeWar dives into strategies for protecting against the unprecedented threats of a world where wars can hinge on just the click of a mouse.
"The internet has fundamentally reshaped the way humans interact; by extension, it has reshaped the way humans wage war," says Ian Bremmer, Founder of the Eurasia Group, and New York Times best-selling author of Us. vs. Them. "This book is timely, but the takeaways are timeless."
12. Presidents of War by Michael Beschloss
With this historical masterpiece, Michael Beschloss crafts a sweeping saga of two centuries of American history. Drawing from interviews, original diary entries, and once-classified documents, Presidents of War depicts the evolution of the American presidency from one of constraint to a position of almost unrivaled power, where a single leader has the authority to launch nuclear weapons.
In praise for the book, Tom Hanks, author of Uncommon Type, says: "Once again, Beschloss captures our Presidents in terms both historic and human, showing that whoever holds the office will fearlessly — or fearfully — impact our world."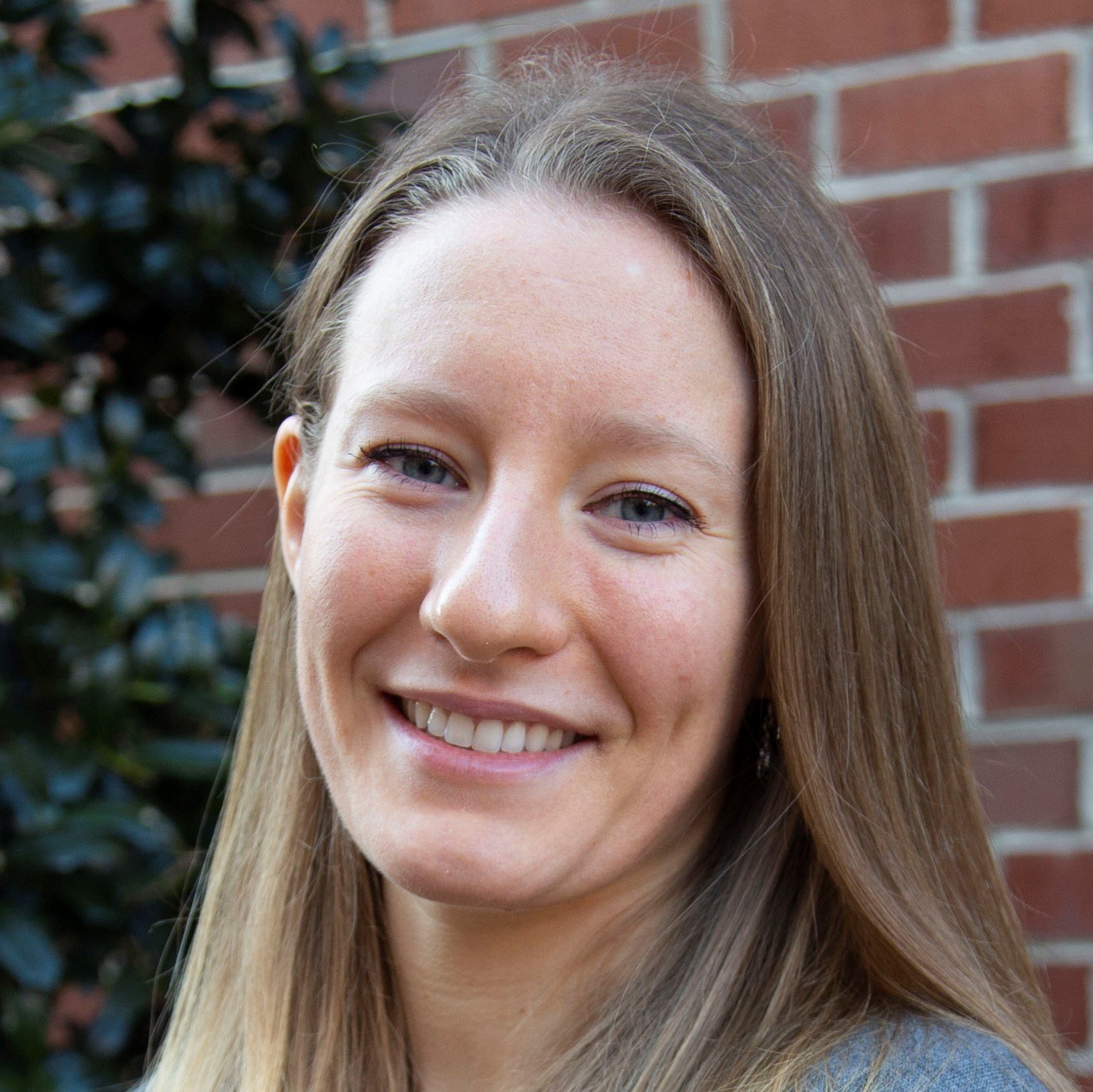 Megan Boley was a content marketing writer at WSB. When she's not wordsmithing, she can be found with her nose in a book or planning her next adventure.