As we progress into 2019, we know it's important that pitching and planning events stay top of mind. That's why we created a starter collection of curated voices to help you find the right voice and experience for your audience: the WSB 100.
Featuring 10 topics and 100 names, the people you'll see share expertise on key subjects that span the spectrum – from diversity and inclusion, and motivation, to politics and world affairs.
As you navigate your event planning process throughout the year, keep this guide close. It will serve as a handy resource in those critical moments when you need a spark of inspiration or somewhere to turn.
Here's How It Works
Download WSB 100 to get started. Once you're in, scroll through and browse the compilation of curated voices.
Inside you'll experience a sampling of the variety of voices we work with. And each page is an entry point to find hundreds of more speakers of equal caliber and value who cover the same topic — just with a different approach.
Some of the names you'll find are part of our WSB roster. You'll also meet speakers from our Direct Connect site, where you can book up-and-coming voices for under $15K.
To explore more experts, simply click on the topic links to see pages on our site with more results. You can also view more about each individual through a simple click of their speaker card.
Save, email, print. You can take this guide to your next meeting to support your pitch to your team or leadership.
10 Topics to Explore
Now that you're briefed on the guidebook, you're ready to dig into our 10 hot topics with staying power. Here's a peek at what you'll discover.
No matter your interest, we can help you find the perfect fit for your event.
So, Now What?
Once you reach the end of this guide (and are buzzing with new ideas, we hope), check out My List.
It's a new feature on our website where you can make a personalized list of speakers that pique your interest, to see them all in one place. Add as many as you want. When ready, you can share your list with your team for review, or send it to yourself for safekeeping.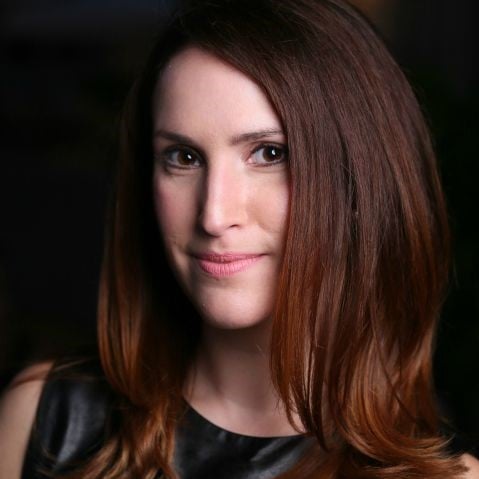 Anna Jasinski was a content marketing strategist at WSB. Prior to her time here, she was a content consultant for Fortune 500 brands, and a magazine journalist. When she's not busy writing and creating, you can find her hanging out with her two new puppies.