Speakers stand for so much more than stage presence. Many times their ideas create buzz that breeds dialogue, connectivity, and change.
In each edition of our Beyond the Podium series, we showcase timely news and ideas connected to WSB's leading voices. Here are the top stories from September featuring our thought leaders and their latest endeavors — outside of the keynote.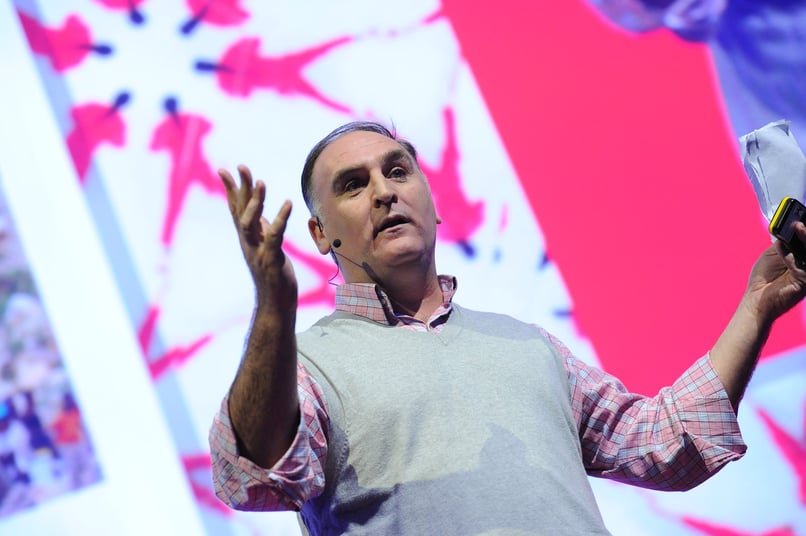 Photo of José Andrés by TEDxPhotos, used under Creative Commons.
In response to Hurricane Dorian, Chef José Andrés delivered food to the Bahamas. He landed in Green Turtle Cay, a remote island of just 550 people, cut off by the recent hurricane. With his disaster relief nonprofit, World Central Kitchen, they served as "Food First Responders." The organization serves millions of meals each year to those in areas affected by disasters. In his mission to give hope with food, Chef Andrés was named last year as one of the 100 most influential people in the world by Time magazine.
More: Chef Andrés was also recently named to Value Walk's Top 10 Greatest Leaders of 2019.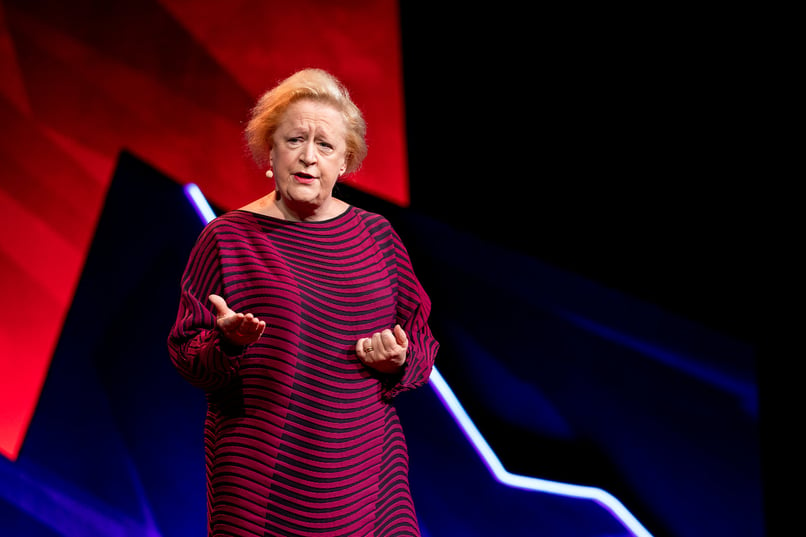 Photo of Margaret Heffernan by TED Conferences, used under Creative Commons.
Writer and entrepreneur Margaret Heffernan gave a TED Talk on the human skills we need in an unpredictable world. The talk, now approaching 2 million views, delves into why businesses need less tech and more "messy human skills" — like imagination, humility, and bravery. The former CEO of five businesses, Heffernan explores the human thought patterns that lead organizations and managers astray, and how to develop the skills to confront the unexpected.
Speaking of people skills: Marketing expert and author Jim Stengel describes an approach to innovation that many large corporations are embracing in today's complex world.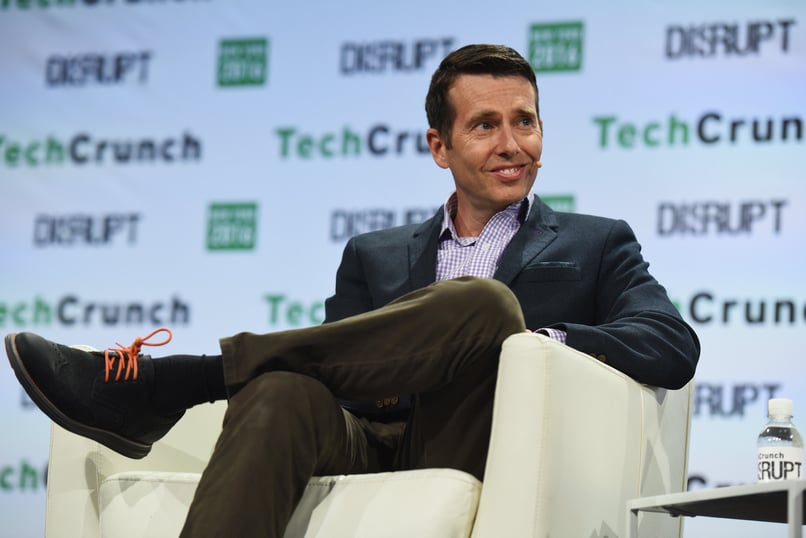 Photo of David Plouffe by Noam Galai/Getty Images for TechCrunch, used under Creative Commons.
David Plouffe, the architect of President Barack Obama's campaigns, launched a new podcast this month: Campaign HQ with David Plouffe. In it, he dives into the nitty gritty of the 2020 election and views from the campaign trail. Guests include campaign managers, state directors, and field organizers — voices from the ground who share an insider's take on what is happening on the election front. In the first episode, Plouffe takes a look inside the Biden Campaign with manager Greg Schultz.
In other people starting new things: Brad Meltzer's newest book, 'I Am Walt Disney,' was published this month. It's the 18th picture book in his bestselling series of biographies for kids.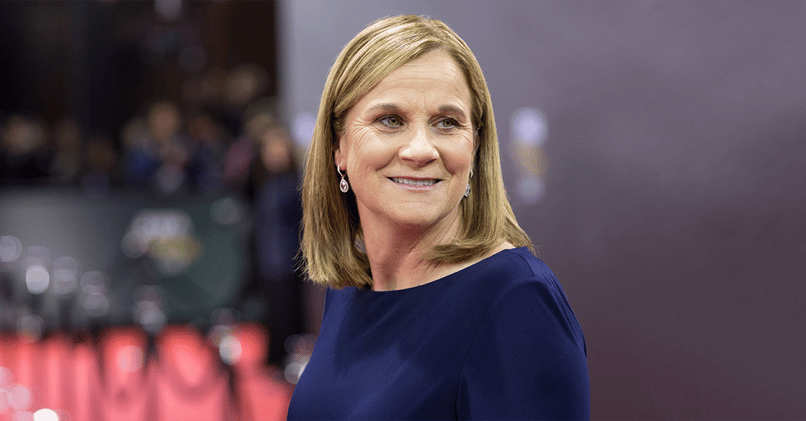 Photo of Jill Ellis.
Jill Ellis, who led the U.S. Women's National Soccer Team to its second consecutive World Cup title, has been named The Best FIFA Women's Coach for 2019. She's the first U.S. coach to win the award twice. Under her leadership, the USWNT lost only the first match of the year — they've been unbeaten in 17 consecutive games since then. The USWNT scored a record 26 goals during the World Cup tournament. Ellis recently announced that she is stepping down from her position as head coach later this year.
Also making headlines: World Cup winner and two-time Olympic Gold Medalist Abby Wambach talks to Major League Soccer's Extratime about her recent Hall of Fame induction.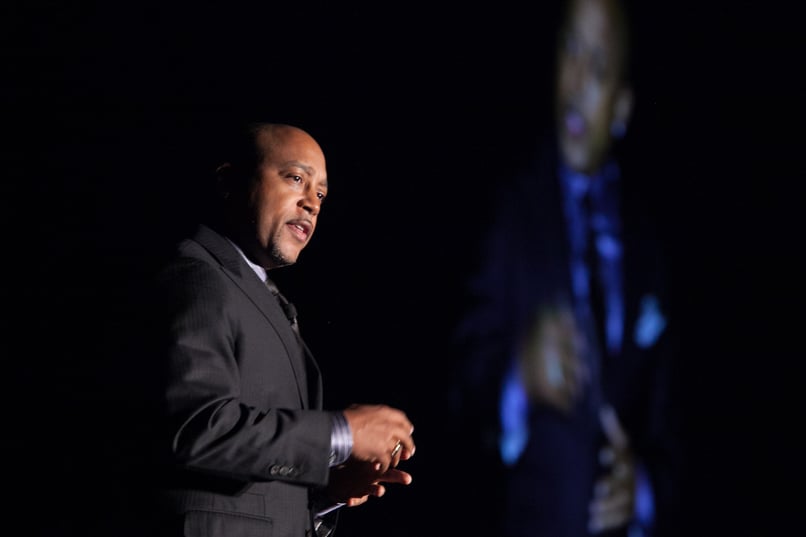 Photo of Daymond John.
Shark Tank's Daymond John spoke with CNBC this month, providing three tips for how to recession-proof your business. Even if the trade war with China does not escalate, most financial experts agree that the U.S. will likely experience some slowdown in the coming months. John says that an economic turndown doesn't mean disaster for small businesses. "Recessions are a natural part of the business cycle," he says. Having weathered many stages of market turbulence throughout his decades-long career as an entrepreneur, investor, and advisor, John is an expert at surviving — and thriving — during a recession.
Recently, Daymond John was part of the most epic music video in LinkedIn history — showcasing the true power of online networking.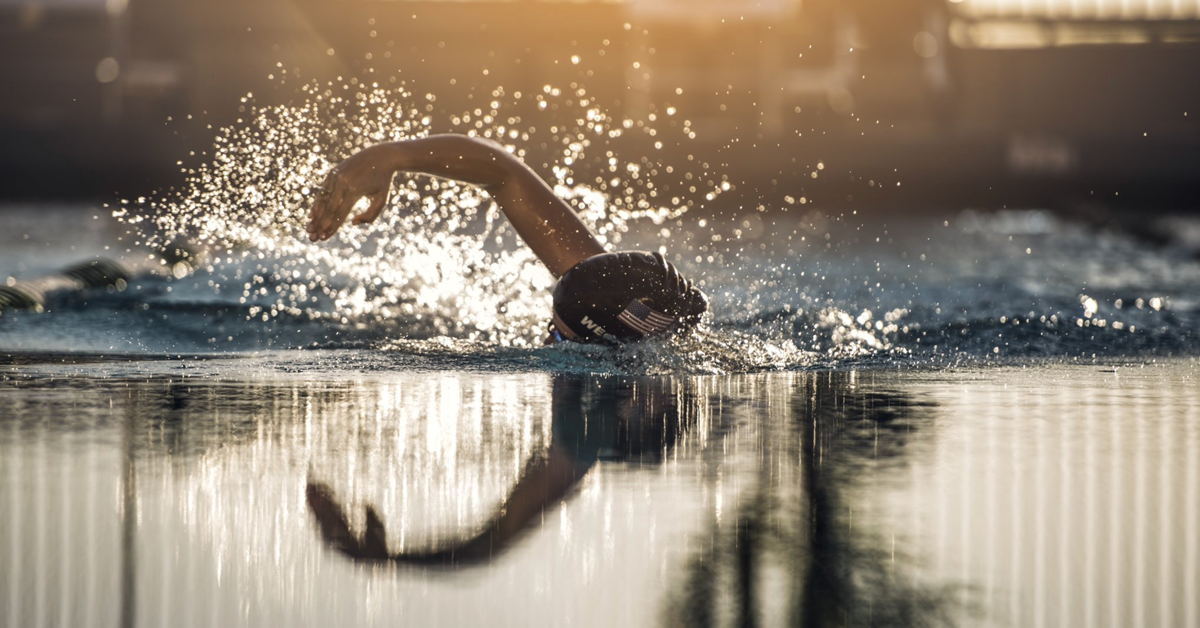 Photo of Mallory Weggemann.
Two-time Paralympic swimmer Mallory Weggemann earned two golds and one silver medal at the London World Para Swimming Allianz Championships. She won the 50m butterfly and freestyle, giving her 15 world titles. Weggemann has her sights set on competing at next year's Paralympics in Tokyo. With BBC, she talks about how she defied the odds once again after she didn't intentionally race for the last three years. Now Weggemann is setting her sights on competing at next year's Paralympics in Tokyo.
More in the world of gold medalists: Two-time World Cup Champion Kelley O'Hara is featured in ESPN's 2019 Body Issue. Inside, she speaks about her USWNT experience, her journey to body confidence, and the fight for equal pay.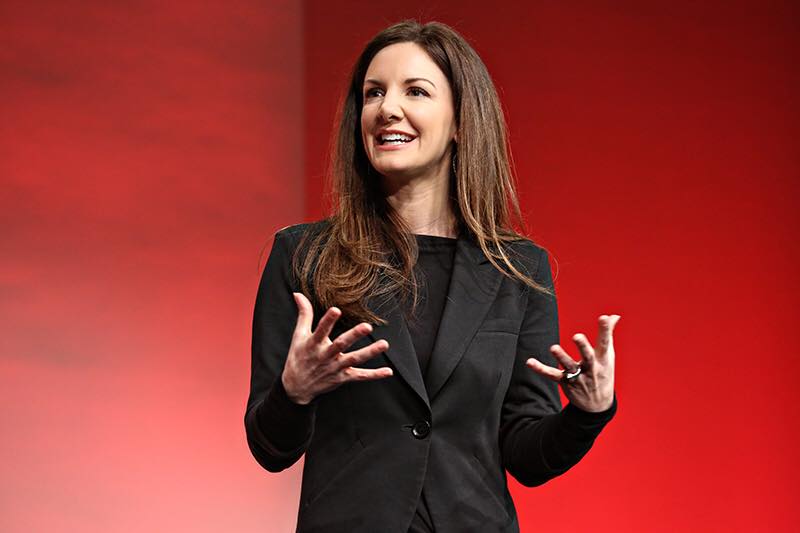 Photo of Kat Cole.
Kat Cole, COO and President of North America at FOCUS Brands, joins EntreLeadership's podcast once again to share more insights from her leadership journey. Having climbed the corporate ladder from Hooter's girl to executive in a short amount of time, Cole knows how hustle and grit come together in a winning combination. She breaks down the qualities every leader must optimize in order to perform at their best — from confidence to humility.
All the leadership podcasts: Chief Brand Officer at WWE Stephanie McMahon appeared on baseball legend Alex Rodriguez's podcast "The Corp" to share her thoughts on being a successful leader in the industry.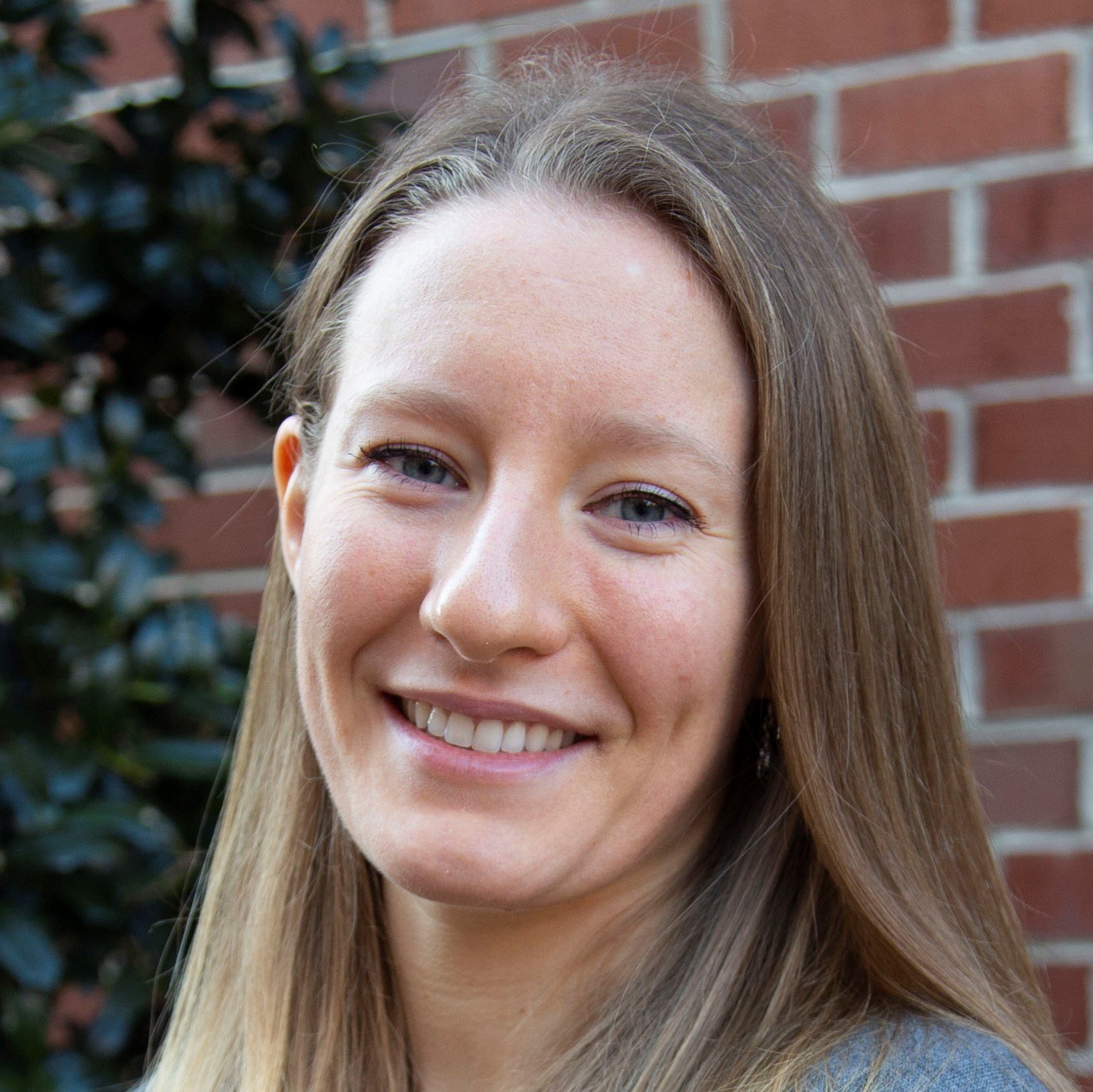 Megan Boley was a content marketing writer at WSB. When she's not wordsmithing, she can be found with her nose in a book or planning her next adventure.