Speakers stand for so much more than stage presence. Many times their ideas create buzz that breeds dialogue, connectivity, and change.
In each edition of our Beyond the Podium series, we showcase timely news and ideas connected to WSB's leading voices. Here are the top stories from July featuring our thought leaders and their latest endeavors — outside of the keynote.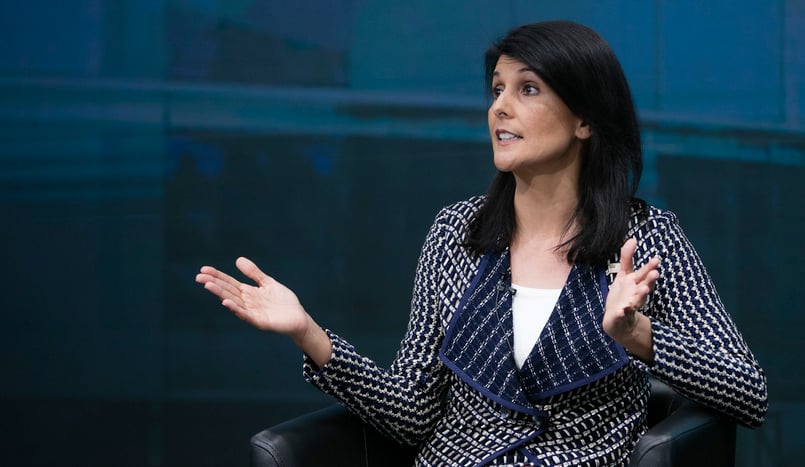 Photo of Nikki Haley by U.S. Mission Photo/Eric Bridiers, used under Creative Commons.
According to a new study by market research group YouGov, former South Carolina Governor and U.N. Ambassador Nikki Haley came in at No. 9 as one of the most admired women in America. She's listed alongside women like Oprah Winfrey and Queen Elizabeth II. The list is compiled from an annual study that collects nominations from panelists in 41 countries.
Speaking of chart-toppers: Social psychologist and bestselling author Amy Cuddy's book 'Presence' was named to Inc.'s "Best 10 Leadership Books to Read Before You Turn 30."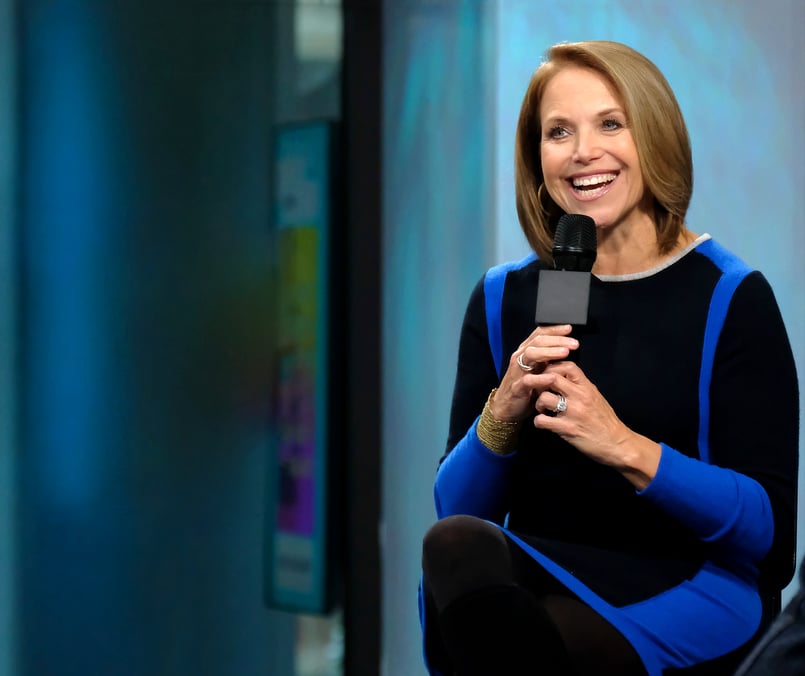 Photo of Katie Couric via Getty Images.
The top honor from the Poynter Institute will go to veteran broadcaster, Katie Couric. With four decades anchoring and reporting for all three major networks, Couric will receive the Lifetime Achievement in Journalism award this fall. Her extensive list of accomplishments includes highlights like hosting the Olympics and the Macy's Thanksgiving Day Parade, and running her own online media platform, Katie Couric Media.
Chief Brand Officer of WWE Stephanie McMahon is also being honored at Cynopsis' 2019 Top Women in Media ceremony this September.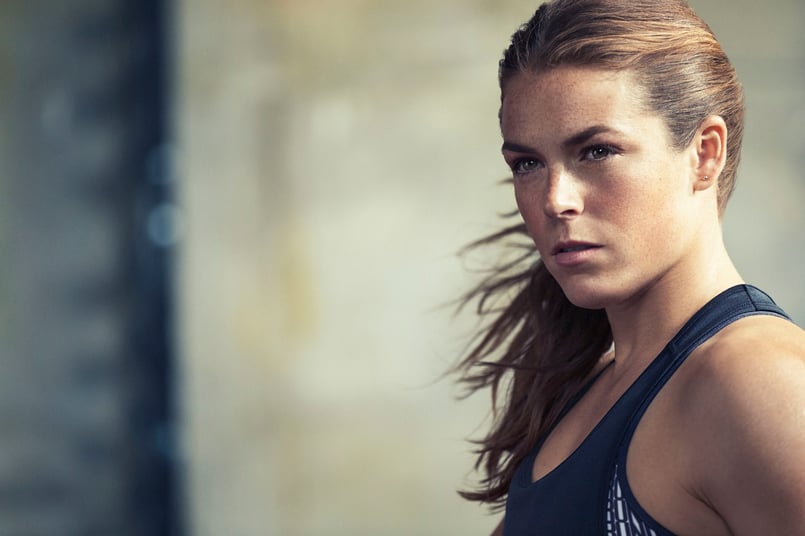 Photo of Kelley O'Hara
Kelley O'Hara and her teammate Rose Lavelle joined CNN's Poppy Harlow to discuss the Women's National Team's recent World Cup win. They addressed what it's like to be a part of a team that's earned its place in the history books, and how they plan to celebrate their victory. The duo also discussed the fight for equality and equal pay, and the role the USWNT plays in moving the conversation in the right direction. "We've always been about pushing forward," says O'Hara. "Not just for ourselves, but for the world."
Abby Wambach championed this year's USWNT, saying their World Cup win helps "redefine what it means to be a woman."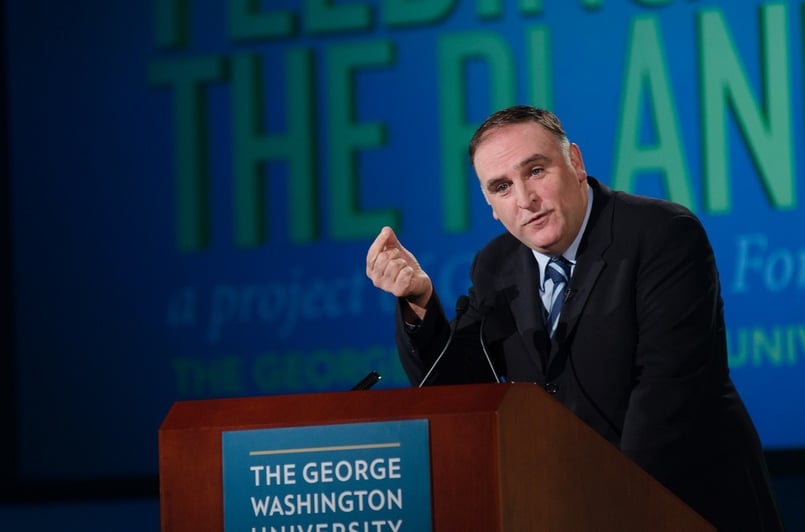 Chef José Andrés and Mallory Weggemann were featured in Delta Sky Magazine's July issue. Chef Andrés discusses his nonprofit World Central Kitchen that feeds people in crisis, and his new restaurant endeavor that is revolutionizing Spanish food. He's also helping people eat more vegetables with his newly-published cookbook, Vegetables Unleashed.
Mallory Weggemann — who ended up paralyzed from the waist down after receiving an epidural for back pain — is now a world record-breaking Paralympic swimmer. She opens up about how she learned the power of adaptability and embracing her new normal, and how she uses her speeches to help others.
Did you know: José Andrés's World Central Kitchen served thousands of meals to people affected by the Ridgecrest earthquakes in California.

Photo of Mariano Rivera by John Lamparski/WireImage via Getty Images.
Mariano Rivera, the first player unanimously voted into the Hall of Fame by the Baseball Writers' Association of America, was inducted on July 21, 2019 — in what was the culmination of a storied career. "My intention was always to speak from the heart," he says, in his closing speech for the event. "To the fans, you guys always pushed me to be the best." The crowd at the Cooperstown, N.Y., ceremony estimated at 55,000 — the second-largest for an induction ceremony.
WATCH: Magic Johnson and Larry Bird received the NBA Lifetime Achievement Award.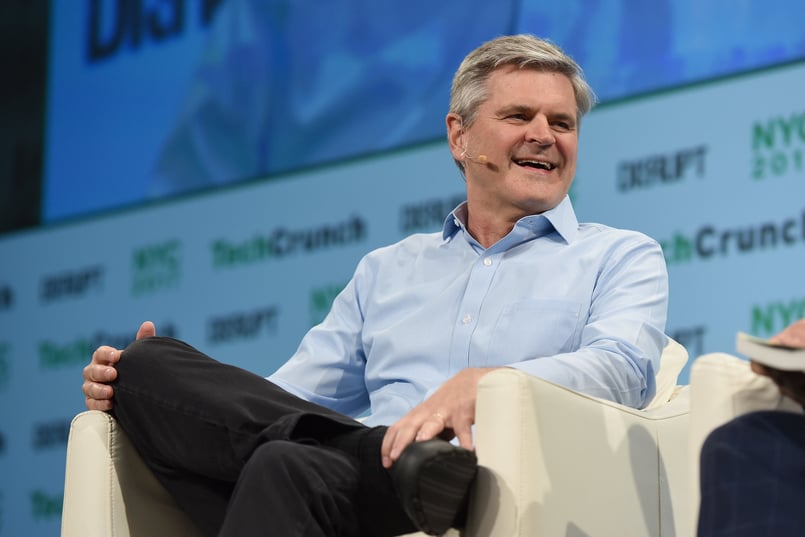 Photo of Steve Case by Noam Galai/Getty Images for TechCrunch, used under Creative Commons.
AOL co-founder Steve Case penned this commentary on entrepreneurship and the 2020 election. He's re-upping his clarion call — originally issued in the lead up to the 2016 election — for political parties to become the party for startups. Case advocates for doing more to bridge the entrepreneurial divide, like prioritizing policies that promote business creation. He issues advice on how the U.S. can weather the changing times and remain the world's most entrepreneurial nation.
Former President Obama's press secretary Jay Carney discussed decision-making in an unexpected political climate, at his new post as Amazon's public policy and communications chief — and top advisor to Jeff Bezos.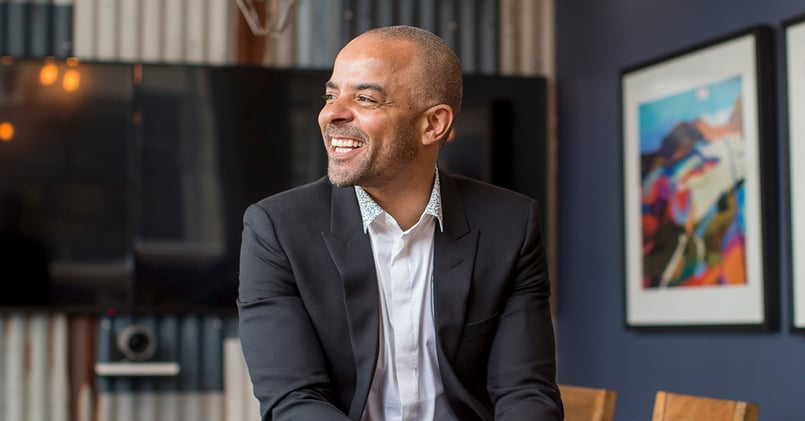 Photo of Jonathan Mildenhall
Jonathan Mildenhall, the former CMO of Airbnb, left his high-profile job to help brands like Pinterest and Uber discover their purpose. His consulting firm, TwentyFirstCenturyBrand, is on track to make $8 million in revenue — in just its first year. The company assists fast-growing tech companies to build brands that resonate and make them relevant beyond their technologies or products.
"There was a need for a type of consultancy that could use brand strategy not just as a foundation for a company's advertising, but for building purpose that unites all the employees, shareholders and the communities it serves," Mildenhall tells Business Insider.
Also in business strategy: Laszlo Bock, CEO of Humu and former SVP of People Operations at Google, details how his new company is making work better for everyone.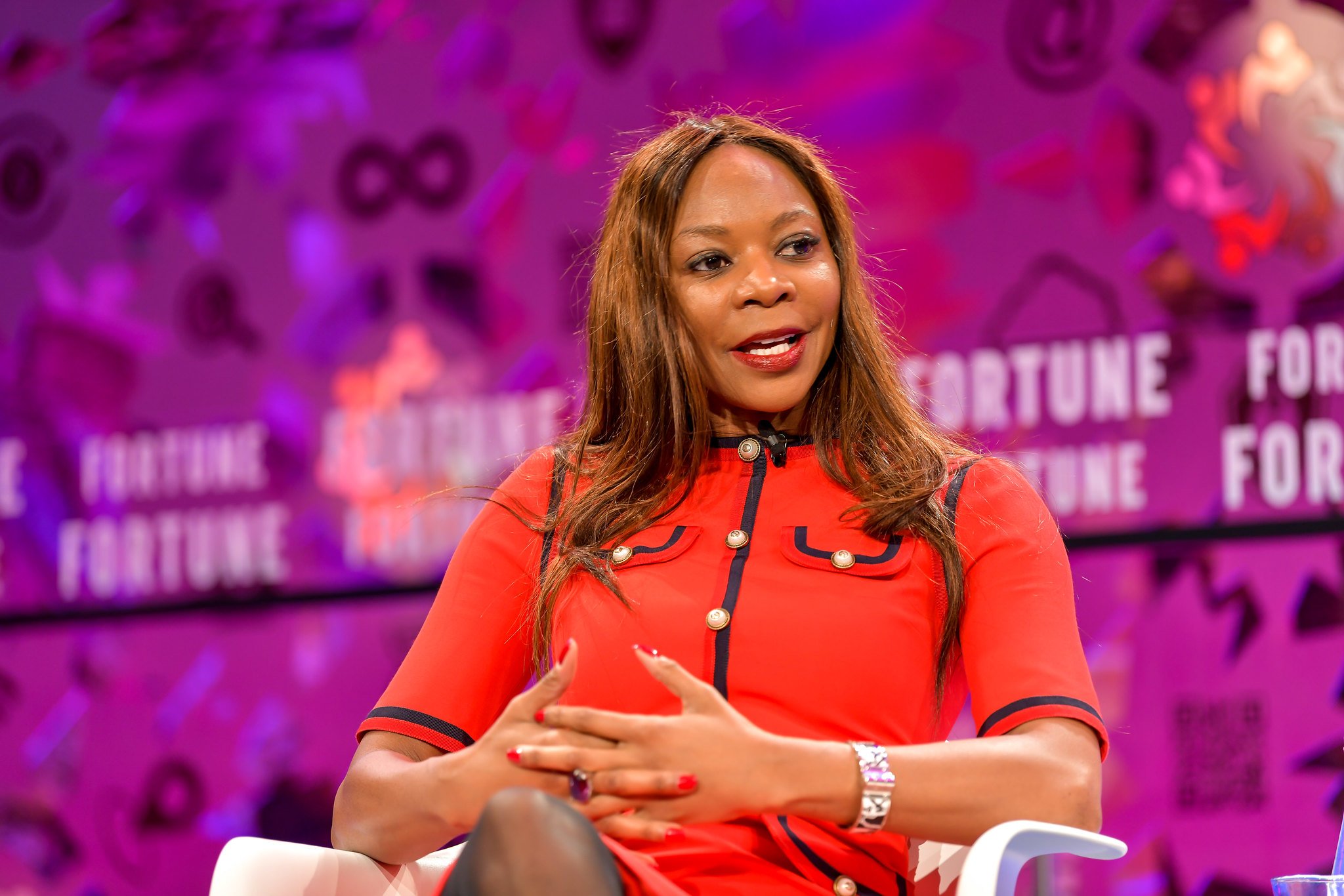 Photo of Dambisa Moyo by Stuart Isett/Fortune, used under Creative Commons.
Politico Magazine asked 40 of the heavy hitters in politics about the books on their shelves and their beach reads. Spanning a variety of genres and forms, the list ranges from bestselling novels like Children of Blood and Bone to histories of America's past, like The British are Coming. Read the article to see what James Comey, Gen. David Petraeus, Gen. Colin Powell, Donna Brazile, and Dambisa Moyo have on their list.
For more books to add to your reading list this summer, check out our blog post on new and upcoming books from WSB voices.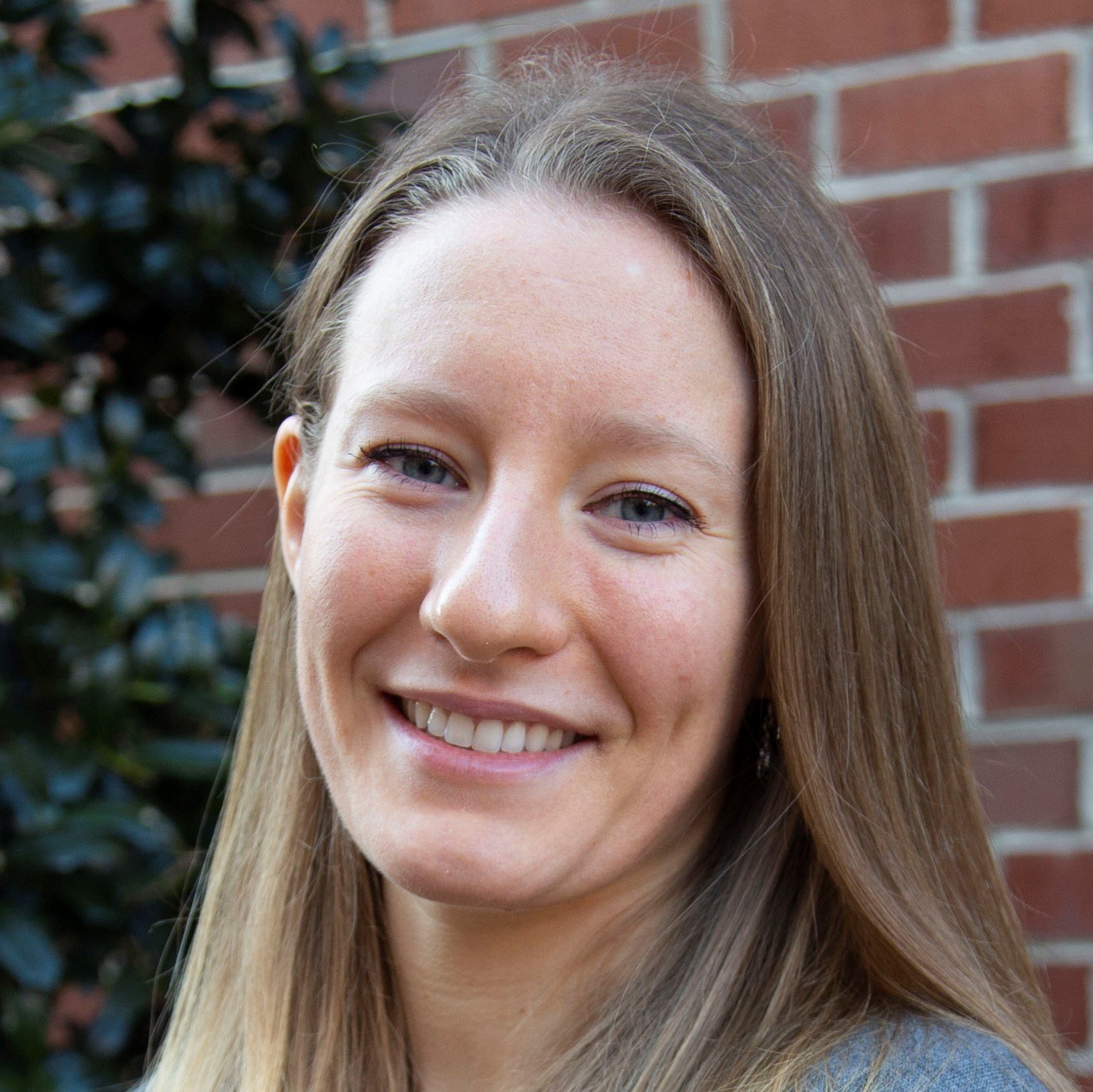 Megan Boley was a content marketing writer at WSB. When she's not wordsmithing, she can be found with her nose in a book or planning her next adventure.